Drunk driver allegedly grinning as he repeatedly ran over a 6-year-old boy who was being held by a devastated grandfather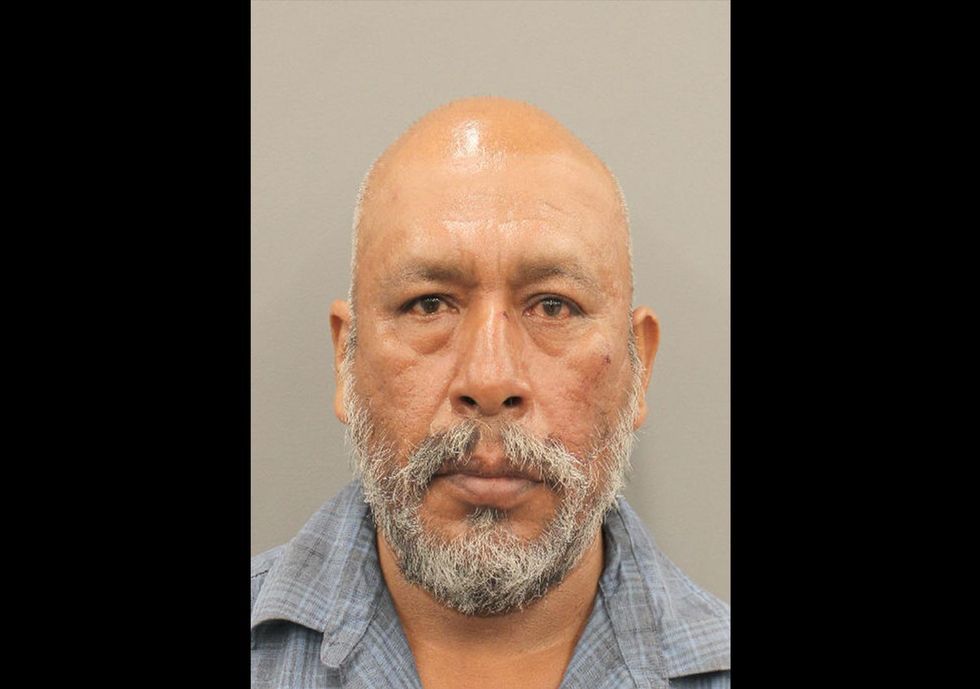 Pedro Alberto Hernandez, 52, was arrested after he allegedly ran over and killed a 6-year-old boy in southwest Houston on Saturday. Hernandez was charged with felony murder and drink driving. authorities specified that this is Hernandez's fourth arrest for DUI since 2015 and that he was still serving a suspended sentence on a 2020 DUI conviction.
Hernandez authorized police that he drank four 16-ounce beers before driving his Chevrolet Tahoe to someone who owed him money.
At 5:55 p.m. Hernandez allegedly ran over the child, not once but three times, and pulled his wheel over the child's face as the victim's grandfather cried out in horror, "My grandson, my grandson."
The victim's grandfather said as he yelled at Hernandez to stop, the suspect grinned and tried to flee the scene.
The grandfather managed to pull the suspect out of the car and pin him against the hood of the vehicle. With the help of other witnesses, he held Hernandez until police arrived.
The Houston Police Department stated that Hernandez was intoxicated at the time of his arrest.
The HPD specified that the child and his family had walked to a store near Leawood Boulevard and Bissonnet. The boy had run ahead of his family in the mall parking lot when the suspect ran him over. He was pronounced dead at the scene.
Sean Teare of Harris County's Vehicular Crimes Division determined that Hernandez is a repeat offender. "This was at least his fourth DWI arrest." He added that the victim's family "will have to live with the actions of this defendant for the rest of their lives."
Hernandez was previously convicted of drunk driving in 2015 in Harris County, 2016 in Freestone County and in New York County of Fort Bend in 2020. KHOU11 reports that the prosecution accepted a charge of first degree murder in this case.
Hernandez's court date was postponed to Tuesday to ensure he had access to a Spanish-speaking attorney.
His Bail has been set at $600,000. If convicted, he faces a life sentence.

What we learn about a man accused of killing a 6-year-old boy in a parking lot

youtube

https://www.theblaze.com/news/drunk-driver-who-allegedly-smirked-as-he-repeatedly-ran-over-6-year-boy-detained-by-devastated-grandfather Drunk driver allegedly grinning as he repeatedly ran over a 6-year-old boy who was being held by a devastated grandfather