Dua Lipa wraps up her 'Future Nostalgia' tour in Albania: 'End of an era'
Dua Lipas nostalgia of the future The tour has officially ended in Albania – where she recently obtained her citizenship.
After touring the world, the pop singer took to Twitter to show her appreciation for the country and her fans.
"All I can say is a heartfelt thank you for a year that has made me grow beyond anything I could have imagined, with the most amazing people to share it with," the singer wrote.
Lipa began her 94-show globetrotting tour in the United States. Throughout the year she performed in many other countries including England, Germany, France, Austria, Spain, Brazil, Mexico and New Zealand before ending in Albania where she performed in front of 200,000 fans.
nostalgia of the future is Lipa's second studio album released in 2020 and features popular hits like "Levitating", "Break My Heart", "Physical" and "Don't Start Now". Since its release, the album has been certified platinum in the United States and has sold over 1 million copies.
Lipa is the 14th most listened to artist on Spotify with over 58 million monthly listeners. Their lead single "Don't Start Now" has over 2 billion streams on the platform, with "Levitating" featuring DaBaby has over 1 billion.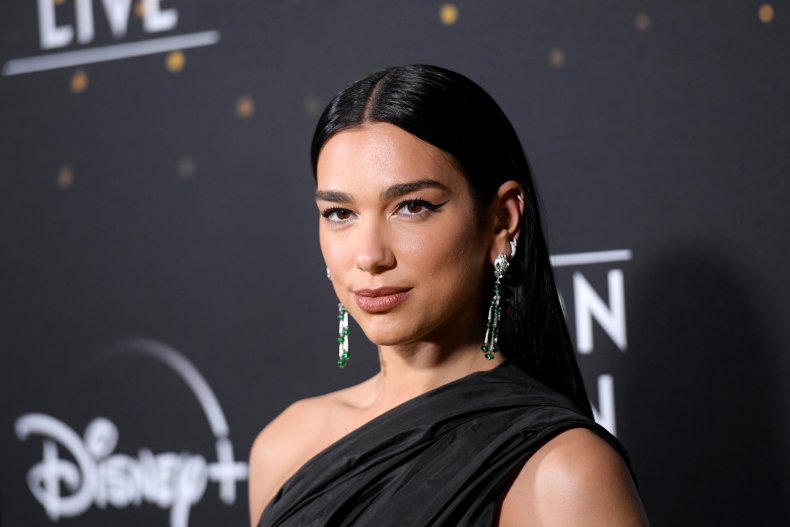 Fans shared their thoughts on the legacy of nostalgia of the future.
"The end of an era," one fan tweeted. "nostalgia of the future You will always be famous."
"Many Thanks nostalgia of the future for providing us with one of the best eras of this century Dua Lipa, Dua Lipa has always delivered since her debut, my god what a good feeling to be a fan of an artist!"
"the future nostalgia Era officially ends today thanks for everything dua lipa and on dl3," one fan wrote in a translated tweet.
"It truly is the last day of one of the greatest pop eras in the world, thank you Dua Lipa for reviving pop future nostalgia' echoed another. This tweet was also translated.
"Dua Lipa ends it future nostalgia Era in Albania just shows how thankful and happy she is for all the achievements of this album. that's being an artist, recognizing and cherishing your roots, even at the peak of your success," one Twitter user wrote in a translated tweet.
What's next for Lipa? In a new interview with diversityteases her that her third studio album is "half done."
"It took a complete turn as I continued to work, and I really feel like it's starting to sound cohesive now," Lipa said. "So I'll keep writing for the first few months of the new year and see where that takes me. The album is different – it's still pop, but it's different sonically and there's more of a lyrical theme. If I told you the title, it would all make sense — but I guess we'll just have to wait.
https://www.newsweek.com/dua-lipa-ends-her-future-nostalgia-tour-albania-end-era-1764052 Dua Lipa wraps up her 'Future Nostalgia' tour in Albania: 'End of an era'