Dunkin' is giving away free coffee for World Teachers Day: Here's how to get yours
Dunkin' is giving away coffee in honor of World Teachers' Day on Thursday, Oct. 5, where educators can receive a free medium hot or iced coffee without the need to purchase anything, the restaurant chain said.
"The school year is in full swing, which means educators everywhere are working hard to keep their classrooms running," the company said on its website. "To the teachers who get up at the crack of dawn, the principals who work late into the night, and the dedicated employees who make a difference every day – we see you and want to say thank you with a well-deserved coffee break," the company said on its Website.
The competition applies to every type of educator, from preschool teachers to college professors. No school or employee ID is required for the offer. Only receive one free coffee per person, excluding cold brews and nitro cold brews.
However, eligible educators can add Dunkin's fall flavor, pumpkin, to make it an even more special treat.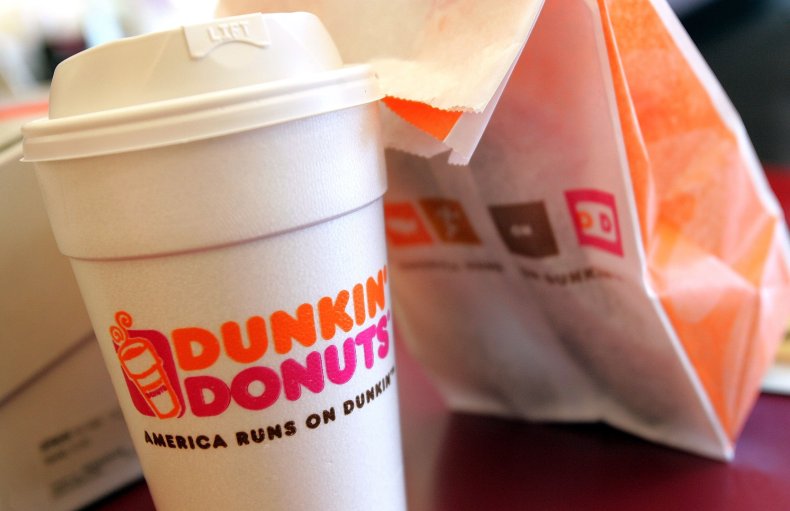 Autumn flavors
In addition to enjoying their coffee drinks with a little more pumpkin flavor, Dunkin' guests can browse a full fall menu this season.
Fall offerings include a glazed pumpkin pie donut as well as Dunkin's signature Munchkins with the same pumpkin sweetness. There's also a pumpkin muffin with sprinkles and white frosting, as well as a pumpkin spice latte.
One of the additions to the menu for 2023 is the Ice Spice Munchkins drink. The drink was released on September 13th and will be available until Halloween.
It's iced coffee with five layers, including munchkins in the drink, topped with caramel drizzles and whipped cream.
Changes at Dunkin'
Some fans were more critical of Dunkin's store updates, including the controversial decision to change rewards program benefits.
Traditionally, loyal Dunkin' customers received a free drink on their birthday every year, but this year Dunkin' has decided to just offer additional rewards points instead.
The new rule stipulates that customers will receive three times the amount of points when they make purchases on their birthday, but will forego the free drink.
"The amount of free drinks Dunkin gives out, and not even one on birthdays, is ridiculous," one Reddit user said of the change.
Some said the change caused them to reconsider their preferred coffeehouse.
"Receiving a birthday perk is one of the reasons to be a Rewards member. The fact that Dunkin decided to do this as a perk feels like a slap in the face," another user said.
"There are so many options they could have come up with. Like a BOGO offer, free munchkins, free donut, etc. Instead, this will drive their customers to go to other coffee chains."