Duxbury tragedy as two young children die, mother attempts suicide: police
Two children under the age of 6 have died after they were discovered unconscious at their home in Duxbury, Massachusetts, police said.
Her mother, who had reportedly attempted suicide, was also found at the property with an 8-month-old boy. The woman and baby are being treated at the hospital, Boston broadcaster WCVB5 reported.
In a news conference late Tuesday, Plymouth County District Attorney Tim Cruz said: "Around 6:11 p.m. tonight, Duxbury Police received an 911 call from a male resident at 47 Summer Street.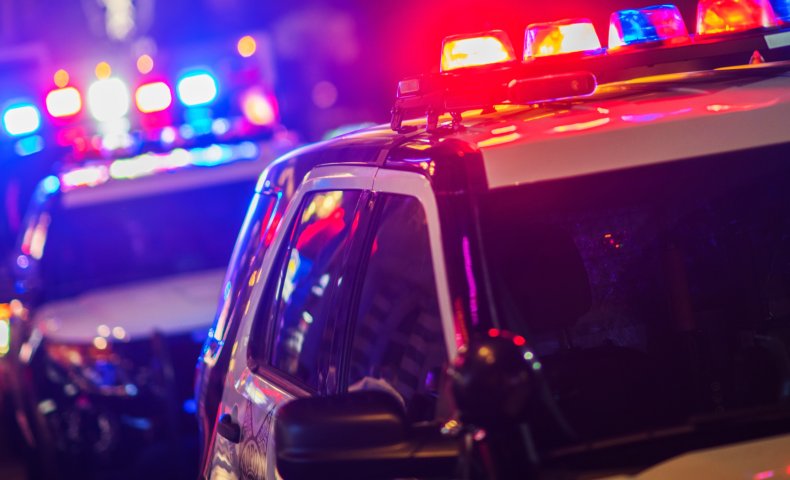 "He came home and reported the adult resident's attempted suicide."
Police have not specified the man's relationship with the resident, but have confirmed that she is the mother of all three children.
Cruz continued: "Upon arrival, Duxbury Police and Fire Brigade located the woman. She was taken to a local hospital for treatment, where she is currently staying.
"First responders subsequently found three children … unconscious with obvious signs of trauma. A 5-year-old girl and 3-year-old boy were taken to a local hospital, where they were pronounced dead.
"An 8-month-old infant was flown to a Boston hospital where he is currently being treated." Duxbury is a coastal town about 35 miles from Boston.
Authorities did not comment on whether the woman is a suspect in the deaths of the 5-year-old girl and 3-year-old boy.
Cruz said: "We are still in the process of notifying next of kin and no identification is coming out at this time. It's an ongoing investigation and we'll see where that takes us.
"We are in the process of gathering information on our search warrants and making sure we are doing whatever we need to do to legally get into the home and make the decisions we need to make."
The prosecutor added: "This is an unimaginable, senseless tragedy and is an ongoing investigation. We want people in the Duxbury area to understand that this did not happen by accident.
"People should continue to believe they are safe in their homes and on the streets."
Duxbury Police Chief Michael Carbone added: "This is an isolated case and there is no further threat to the community."
news week has reached out to the Duxbury Police Department for comment.
If you're having suicidal thoughts, you can get free, confidential help from the National Suicide Prevention Lifeline. Call 1-800-273-8255. The line is available 24 hours a day, every day.
https://www.newsweek.com/two-children-die-mother-attempts-suicide-duxbury-massachusetts-1776345 Duxbury tragedy as two young children die, mother attempts suicide: police