Eagles AJ Brown narrowly escapes being hit by a car during a benefit bike ride
All-Pro wide receiver AJ Brown was nearly hit by a car while on a charity bike ride.
The Philadelphia Eagles star documented his participation in the team's annual Autism Challenge race via Instagram Live.
Shortly after he faced the camera and started talking to his followers, his phone suddenly fell out of his hand and a distorted noise was heard.
FOR MORE SPORTS COVERAGE, CLICK HERE AT FOXNEWS.COM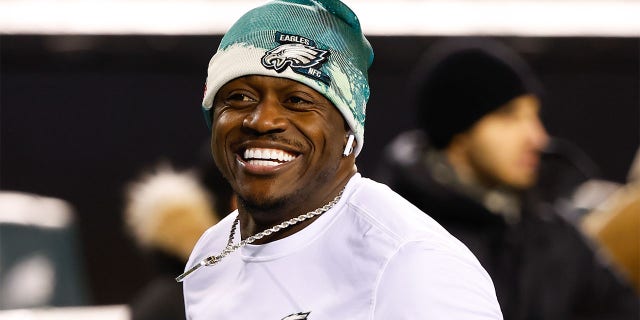 "Flip the camera… Bro ain't even peddling Bruh," Brown was heard saying seconds before the video ended.
About 30 minutes after the scare, Brown took to Twitter to let everyone know he was fine.
"I'm all fine lol. Someone ran the stop sign. I didn't fall off the bike, I just dropped my phone and got out of the way. Everyone stay safe," Brown wrote.
Eagles' AJ BROWN seeks to put an end to CEEDEE-Lamb comparisons, says they're 'not the same'
NFL teams encourage athletes to stay as safe as possible during the offseason.
In some cases, player contracts specifically prohibit certain activities.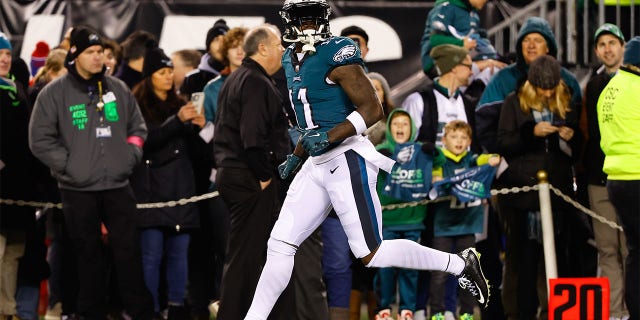 The Cleveland Browns banned two-time All-Pro defensive end Myles Garrett from playing basketball in the offseason, citing the risk of injury.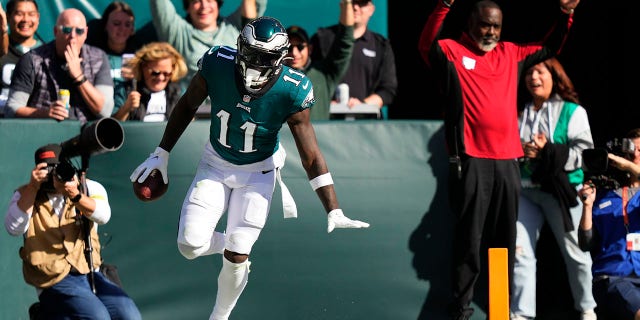 Brown jokingly hinted that the driver may have been a Dallas Cowboys fan.
"I think I saw a star on the license plate," Brown tweeted, referring to the Cowboys' logo.
CLICK HERE TO GET THE FOX NEWS APP
Brown had a productive freshman year with the Eagles, finishing the regular season with 88 catches for 1,496 yards and 11 touchdowns.