Economic Warning by Jamie Dimon and Glenn Beck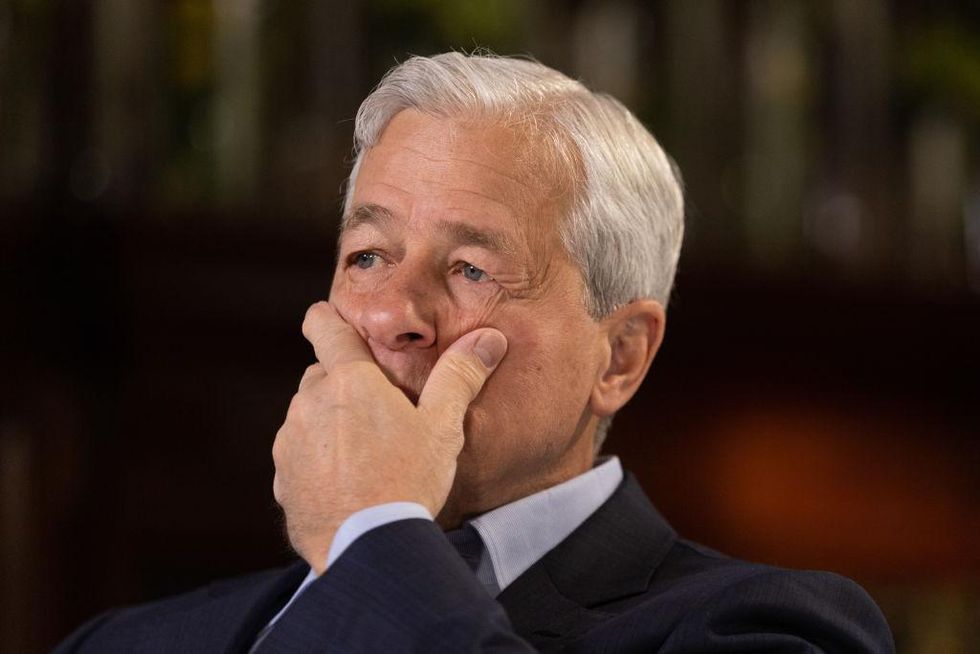 Glenn Beck has been sounding the economic alarm for months, trying to warn Americans of an impending financial crisis. Now it looks like Jamie Dimon, CEO of JP Morgan Chase & Co., is doing the same, and no doubt about it.
Dimon said on Wednesday that an economic "hurricane" is upon us and warned investors "you better brace yourself."
"I said there were storm clouds. But I will change it. It's a hurricane," Dimon said during a financial conference sponsored by AllianceBernstein. "Right now it's kind of sunny, things are going well, everyone thinks the Fed can handle it. This hurricane is coming right down the road. We don't know if it's a minor or Superstorm Sandy. You better get ready."
"Well, I told you what's coming," Glenn Beck said on Thursday's radio program. "JPMorgan Chase's Jamie Dimon said … in his quarterly reports that 'Storm clouds are gathering'. He changed that yesterday. He said those aren't storm clouds. This is a hurricane. And you'd better close the hatches. A hurricane. A financial hurricane is coming."
Glenn also warned that the looming financial crisis goes well beyond high prices. The far left is creating an "emergency" in almost every sector of our society — an energy crisis, a food crisis, a climate crisis, a monetary crisis, a housing crisis, a crime crisis, and more — and it's all part of the plan.
As we should all have learned from the COVID-19 pandemic, "national emergencies" mean massive government takeovers, and the Biden administration isn't exactly working to ensure something like this never happens again.
"America, you should know the crisis is upon us. Do you trust the government? Because it could be anything," Glenn said. "Just keep that in mind when you have 'national emergencies' — like I thought we all learned with COVID, but … no state picks up on that and says 'never again.' So what do you think they will do next time? No one stood up and said, 'Stop it. The gulf between a republic or a democracy and a dictatorship is really not as big as we thought."
Watch the video clip below to hear more from "The Glenn Beck Program":
Can't watch? Listen to the following episode highlights:
Want more from Glenn Beck?
To enjoy more of Glenn's masterful storytelling, thought-provoking analysis, and uncanny ability to make sense of chaos, Subscribe to BlazeTV – the largest cross-platform network of voices who love America, defend the Constitution and live the American dream.
https://www.theblaze.com/shows/the-glenn-beck-program/glenn-beck-ceo-jpmorgan-chase Economic Warning by Jamie Dimon and Glenn Beck