Elderly rancher charged with first-degree murder of Mexican migrant on his border property and held on $1 million bail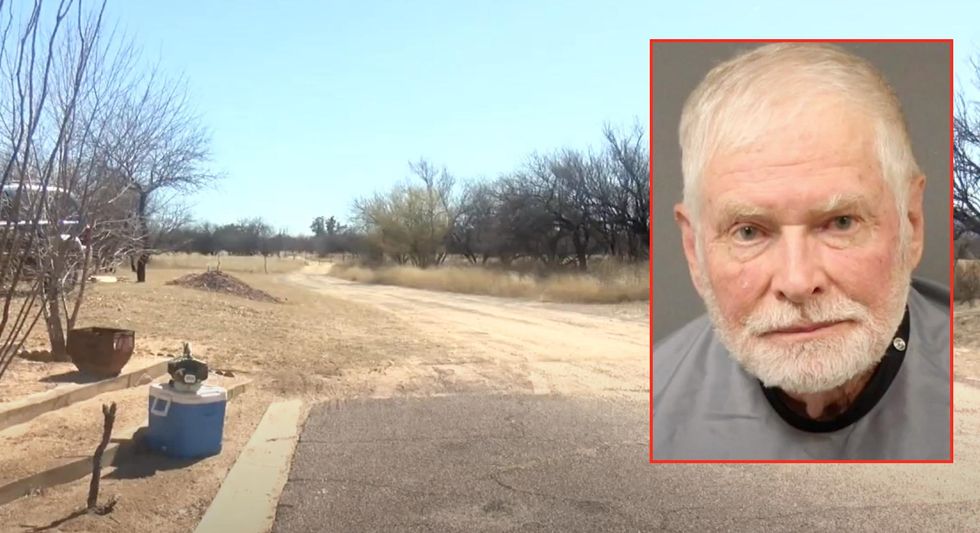 The Santa Cruz County Sheriff's Office in Nogales, Arizona identified the victim as 48-year-old Gabriel Cuen-Butimea, based on a Mexican voter ID card he was carrying.
Chief Deputy Gerardo Castillo of the Santa Cruz County Sheriff's Office said they are still investigating the motivation behind the fatal shooting.
"It doesn't appear that Mr. Kelly and the deceased knew each other," Castillo said.
He added that the victim was found by police 100 to 150 meters from Kelly's home. He had a visible gunshot wound. Castillo said investigators were unable to locate the alleged murder weapon.
Records show Kelly's property is about a mile and a half north of the US-Mexico border.
At a court appearance, Kelly asked for a lower bail due to the fact that his wife would be alone without him.
"She's there alone," Kelly said. "No one to take care of them, the cattle. Or the ranch."
A neighbor of Kelly's said KVOA TV that he would not have shot anyone without a reason.
"I just want the result to be fair," said the neighbor, who asked to remain anonymous. "If he did, I'm sure he warned him, and if he acted outside the law, well I'm sure he'll reluctantly accept it."
A woman who lived nearby said KOLD TV that migrants were regularly seen in the area but it was safe.
"I drive through here every day," said Maria Castillo. "Late, early and never met anyone, I feel very safe around here."
Here's more about Kelly's arrest:
Santa Cruz man arrested for manslaughterwww.youtube.com
Like Blaze News? Bypass censorship, sign up for our newsletters and get stories like this straight to your inbox. Login here!
https://www.theblaze.com/news/border-rancher-mexican-migrant-murder Elderly rancher charged with first-degree murder of Mexican migrant on his border property and held on $1 million bail