Elon Musk finds out HALF of Biden's Twitter followers are fake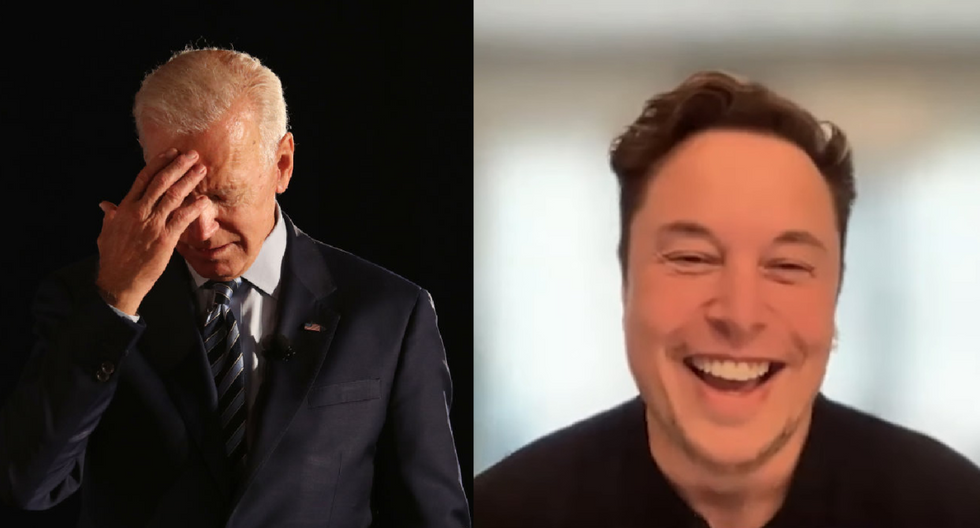 Almost half of President Joe Biden's 22.2 million followers on Twitter are fake, according to a recent audit, and Elon Musk – who put his deal to buy Twitter on hold over the number of spam accounts on the platform – is not surprised.
Newsweek reports Tuesday that one SparkToro Audit tool found that 49.3% of followers on Biden's official @POTUS account are "fake followers, based on analysis of a number of factors including location issues, default profile pictures and new users."
The number of spam and fake accounts on Twitter prompted Musk to shelve his deal to buy Twitter last week. Tesla's billionaire CEO discussed the future of Twitter with Chamath Palihapitiya, Jason Calacanis, David Sacks and David Friedberg on an episode of Twitter Podcast "Everything in it"..
Musk also got into a debate with Twitter CEO Parag Agrawal on Monday about the alleged number of spam accounts on the platform, with Agrawal insisting that bots make up only about 5% of active accounts.
Musk responded to Newsweek's claim that half of the President's Twitter followers were fake by tweeting, "So… [checks calculator] … that would be 10 times more than 5%".

On BlazeTV's "News and Why it Matters," host Sara Gonzales spoke with Sydney Watson and Alex Stein about why Musk's Twitter acquisition was put on hold and if he still intends to proceed with the acquisition.
Watch a video clip below or find full episodes of News and Why it Matters
here. Can't watch? Download the podcast here.
Do you want more of The news and why it matters?
To enjoy more roundtable rundowns of the day's top stories, Subscribe to BlazeTV – the largest cross-platform network of voices who love America, defend the Constitution and live the American dream.
https://www.theblaze.com/shows/the-news-why-it-matters/elon-musk-biden-twitter-followers Elon Musk finds out HALF of Biden's Twitter followers are fake