Elon Musk had an affair with Google founder Sergey Brin's wife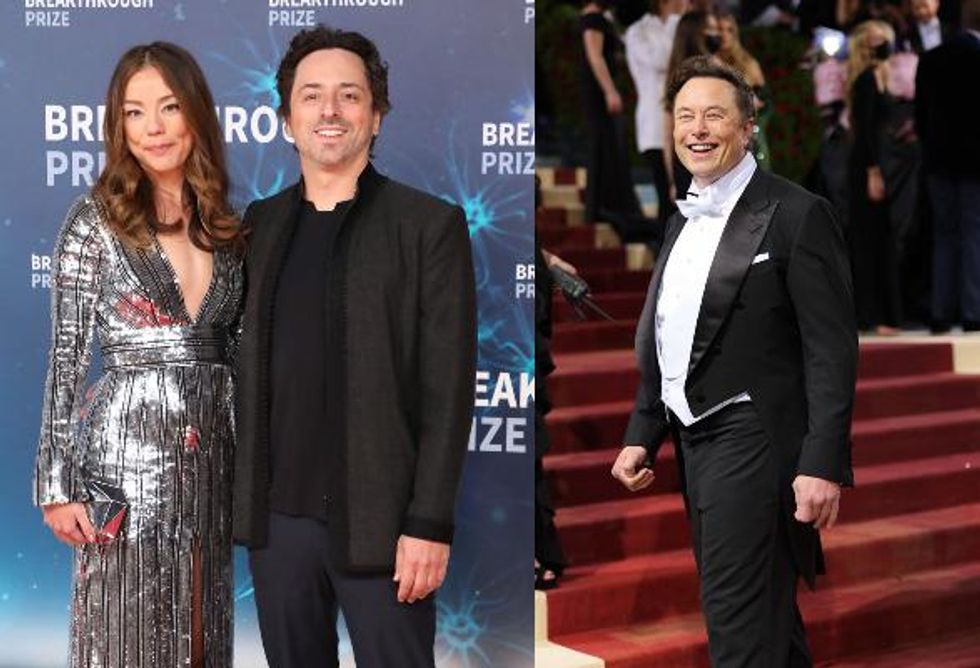 According to a new report, Elon Musk was having an affair with Google co-founder Sergey Brin's wife. The extramarital affair reportedly led to the couple's divorce and ended a long-standing friendship between the two tech billionaires.
That Wall Street Journal reported Saturday that Musk had "a brief fling" with Brin's wife in December, citing people familiar with the situation. The alleged affair between Musk and Nicole Shanahan began during the Art Basel art fair in Miami last December.
The alleged affair took place around the same time Musk was breaking up with singer Claire Elise Boucher — better known by her stage name Grimes. Musk had two children with Grimes, including a daughter who was born the same month as the alleged affair via a surrogate mother.
The month before the affair, Musk had twins with Shivon Zilis — an executive at Musk's Neuralink company. In total, Musk fathered 10 children with three women. One of his children, whom he had with Canadian author Justine Wilson, died of cot death in 2002 at the age of 10 weeks.
At the time of the affair, Brin and Shanahan were separated but still living together. The couple have reportedly been struggling with COVID-19 and caring for their baby daughter.
Brin reportedly filed for divorce from his wife of almost four years in January 2022 after discovering that Shanahan was having an affair with Musk. Brin cited "irreconcilable differences" in the divorce, which was filed in Santa Clara County Superior Court.
The WSJ report claimed that Brin ordered his financial advisors to liquidate all of his investments in anything Musk-related. In 2008, Brin provided Musk with a $500,000 investment in Tesla that helped the electric carmaker in its infancy. Musk gifted Brin a Tesla EV in 2015. Musk reportedly regularly stayed at Brin's home in Silicon Valley.
After the affair, Musk reportedly apologized to Brin and even got on his knees to ask his longtime friend for forgiveness, according to inside sources. Brin reportedly dismissed the apology, and the two tech billionaires have not spoken to each other since.
Musk is the richest person in the world with a net worth of more than $253 billion forbes. Brin now has a net worth of nearly $90 billion — making him the 10th richest person in the world.
Brin and Shanahan's divorce is ongoing. Shanahan is aiming for $1 billion, which is more than her marriage contract entitles her to. However, Shanahan's legal team argues that she signed the marriage contract under duress while pregnant with the couple's daughter.
"I hope that for the sake of our child, Sergey and I will move forward with dignity, honesty and harmony. And we're both working towards that," Shanahan told news website Puck earlier this month.
https://www.theblaze.com/news/elon-musk-affair-google-sergey-brin-wife Elon Musk had an affair with Google founder Sergey Brin's wife