Elon Musk launches "Should I step down as Twitter CEO?" poll
Elon Musk launched another poll on Twitter, the social media platform he owns. Now he's asking his 122 million followers if he should step down as Twitter boss.
"I will abide by the results of this poll," he concluded at the end of his tweet.
Just an hour and a half after the poll started, more than 4.3 million people voted "yes" or "no". As of 7 p.m. ET Sunday, nearly percent voted "yes." There are 10 hours left in the poll, which ends at approximately 6:15 am ET.
It's not uncommon for Musk to question his supporters. Probably one of his most-visited polls was exactly a month ago when he asked whether or not former President Donald Trump should be reinstated on Twitter. More than 15 million Twitter users voted, nearly 58 percent of them voting "yes" to have Trump back on the platform. Six minutes after the poll ended, Musk tweeted that Trump had been reinstated.
Trump's Twitter account and many of his other social media accounts were blocked by his supporters in the US Capitol after the Jan. 6, 2021 riot. Social media platforms including Twitter suggested Trump instigated the riots that resulted in several deaths. Although Musk has reopened Trump's account, the former president has not used it, instead sticking to his Truth Social account to post his opinions.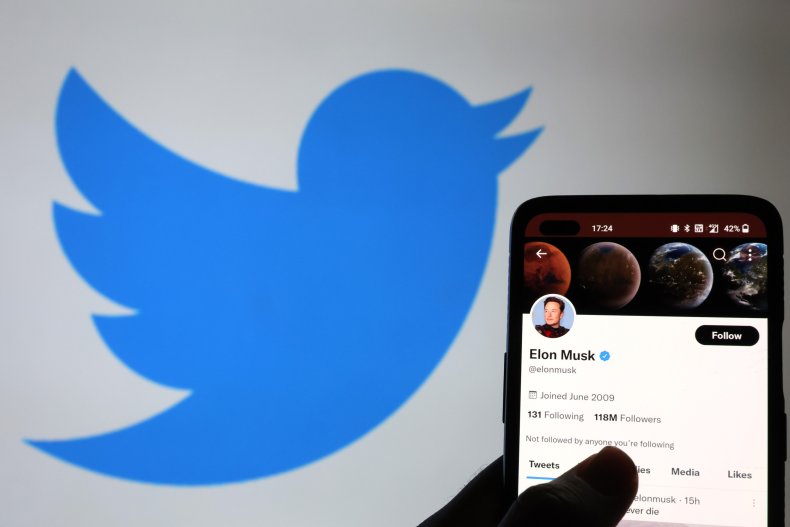 Musk bought Twitter for about $44 billion in October 2022 and vowed to make it a free speech platform for everyone. Now Musk has come under fire from both conservatives and liberals as he began suspending journalists from his platform — which is privately owned.
Musk hinted in a tweet that some accounts are violating Twitter's new terms of service regarding "doxxing" — the disclosure of someone's personal information online. This comes after he permanently banned the @ElonJet account that tracks the location of Musk's private jet.
"Musk accuses the now-banned journalists at CNN, the New York Times and the Washington Post of publishing what he says amounts to 'assassination coordinates' beyond him," said CNN reporter Oliver Darcy tweeted. "Of course, these journalists didn't do that."
news week has reached out to Twitter for comment.
https://www.newsweek.com/elon-musk-launches-should-i-step-down-head-twitter-poll-1768011 Elon Musk launches "Should I step down as Twitter CEO?" poll