Elon Musk tweets about "population collapse" after birth rate collapse in China
After China's birthrate fell for the first time in 60 years, Twitter CEO Elon Musk tweeted about his fears of a "population collapse."
China had a record-low fertility rate of 6.77 births per 1,000 people last year, according to statistics released by China's National Bureau of Statistics on Tuesday.
At the end of 2022, the country had 850,000 fewer people than at the end of the previous year. It is the first time since the Great Famine of 1959-1961 that the country has reached such a low number.
This data does not come as a complete surprise given that the country's birth rate has been falling steadily for years. Shortly after the figures were published Musk took to Twitterwrites: "Population collapse is an existential problem for humanity, not overpopulation!"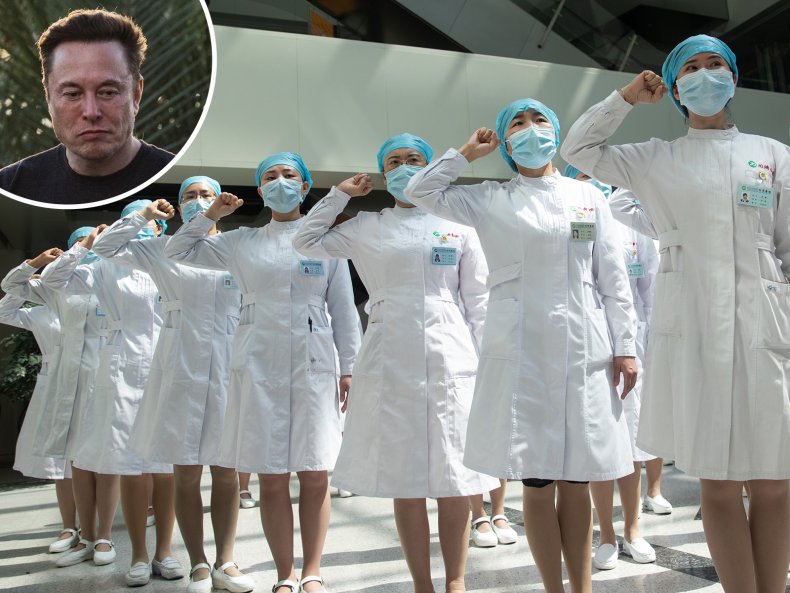 Musk didn't refer directly to the data on China, but it's not the first time he's commented on global fertility rates. The tweet was in response to a 2018 tweet from the World Economic Forum, which said, "Even as birth rates fall, overpopulation remains a global challenge."
Musk's views on low fertility and low birth rates are time-tested. He believes that humanity will collapse if birth rates don't rise, and often uses Twitter as a platform to express these concerns.
In August the CEO tweeted: "Population collapse due to low birth rates is a much greater risk to civilization than global warming… remember those words… (and I think global warming is a big risk)."
However, experts have said that these two issues are difficult to compare. But the recent low score in China is a cause for concern.
China used to be overpopulated. This sparked the country's one-child policy in 1979. During this policy, many families were restricted to only allowing one child.
This policy was then abolished in 2016. But in recent years, China's population has gone in the other direction.
Demographer Yi Fuxian told Sky News: "China's demographic and economic outlook is much bleaker than expected. China will have to adjust its social, economic, defense and foreign policies."
China is not the only country with a low birth rate. The United States recorded a birth rate of 11.06 births per 1,000 people in 2021. The US birth rate has been declining since 2008.
The decline can be seen across many different demographic groups, making it a mystery to experts. Birth rates are declining among women with and without a university degree, married and unmarried, and among various ethnic groups.
https://www.newsweek.com/elon-musk-tweets-population-collapse-china-birth-rate-1774321 Elon Musk tweets about "population collapse" after birth rate collapse in China