Employees were evacuated when police overran the Kentucky Transportation Cabinet building in Frankfort
Police raided a Kentucky government building in Frankfort on Wednesday after reports of a possible active shooter that law enforcement could not confirm.
Frankfurt Police were alerted to a possible active gunman at the Kentucky Transportation Cabinet Building on Mero Street just before 3 p.m
The report prompted officers from the Frankfurt Police Department, the Franklin County Sheriff's Office and the Kentucky State Police to arrive at the scene.
Kentucky Police Department ends bank shooting in minutes and 'absolutely' saved lives: schedule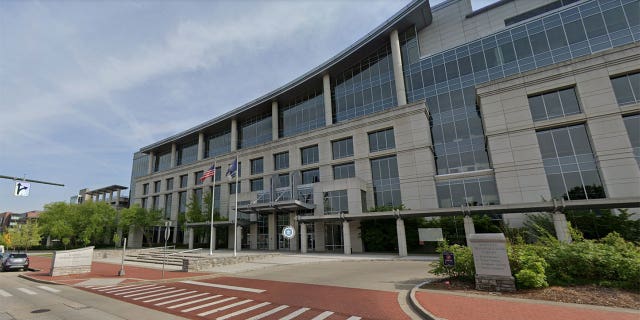 When police arrived, employees were evacuated from the building.
The Frankfurt police published an update on the situation on Facebook around 3:30 p.m
CLICK HERE TO GET THE FOX NEWS APP
"There is no confirmation of active shooters, casualties or injuries in the transport cabinet," the post said. "We have responded to the area and are currently systematically clearing and searching the site. We will provide updates as they become available."
The story develops. Check back for updates.