Endeavor's UFC and WWE Corporation form a new company led by Ari Emanuel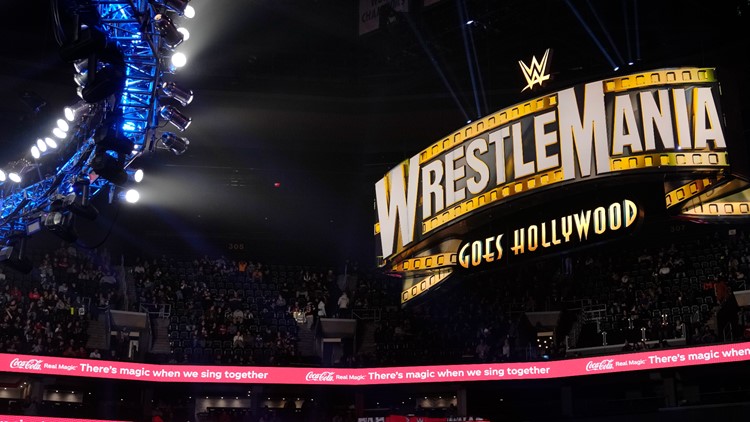 The companies also announced who will lead the new business.
WWE and the company that powers the Ultimate Fighting Championship will combine to create a $21.4 billion sports-entertainment company.
A new publicly traded company will be formed to house the UFC and WWE brands, with Endeavor Group Holdings Inc. taking a 51% controlling interest in the new company. Existing WWE shareholders will hold a 49% stake.
The companies estimate the enterprise value of UFC at $12.1 billion and WWE at $9.3 billion.
The new company, which has yet to be named, will be led by Endeavor CEO Ari Emanuel. WWE Executive Chairman Vince McMahon will serve in the same role at the new company. Dana White remains President of the UFC and Nick Khan becomes President of the WWE.
"Together, we will be a $21 billion+ live sports and entertainment powerhouse with a collective fanbase of more than one billion people and an exciting opportunity for growth," McMahon said in a statement Monday.
The announcement comes after that McMahonthe founder and majority shareholder of WWE, returned to the company in January and said it could be up for sale.
Rumors circulated about who might be interested in buying WWE, with gossip centered on companies like Endeavor, Disney, Fox, Comcast, Amazon and the Public Investment Fund of Saudi Arabia.
media industry analysts WWE as an attractive acquisition target due to its global reach and loyal fan base, which includes everyone from minors to seniors, and a wide range of incomes.
The company held its marquee event, WrestleMania, over the weekend. Last year, WWE posted $1.3 billion in revenue.
The company is also a Social media powerhouse. Social video views surpassed 16 billion in the last quarter of last year. It has nearly 94 million YouTube subscribers and more than 20 million followers on TikTok. His wrestlers include five of the top 15 most followed female athletes in the world on Facebook, Twitter and Instagram, led by Ronda Rousey with 36.1 million followers.
WWE had more than 7.5 billion views across digital and social media in January and February this year, up 15% from the same period a year ago.
The new company plans to trade on the New York Stock Exchange under the ticker symbol "TKO." The board will have 11 members, with six appointed by Endeavor and five by WWE.
The transaction, which has been approved by the boards of directors of Endeavor and WWE, is expected to close in the second half of the year.
Shares of World Wrestling Entertainment Inc., based in Stamford, Connecticut, fell more than 8% before the opening bell. Beverly Hills, Calif.-based Endeavor's shares are up nearly 3%.
https://www.kvue.com/article/news/nation-world/ufc-wwe-combine-form-sports-entertainment-company/507-39c61ec3-a5a0-4d76-912b-b854a9a551ab Endeavor's UFC and WWE Corporation form a new company led by Ari Emanuel