Eskamani tries to shame DeSantis over Pride Month event with Dave Rubin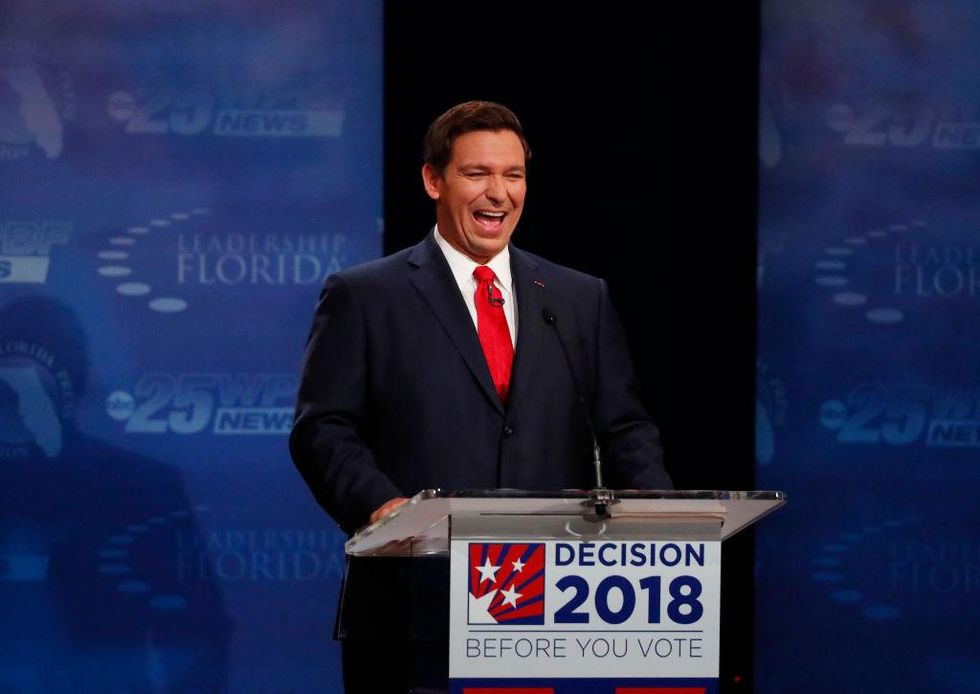 Florida State Rep. Anna Eskamani (D) thought she had come up with a real swing when she decided to smack Gov. Ron DeSantis (R) and BlazeTV's David Rubin for hosting an event "literally in one." hosted the #LGBTQ+-friendly parts of Orlando and also during Pride Month — but there was just one crucial detail that Liberal lawmakers missed.
"Wow. Super disappointed to see The Plaza Live is hosting an event with DeSantis next week – this is literally in one of the most #LGBTQ+ friendly parts of Orlando and also during Pride Month," Eskamani tweeted, adding, "Orlandoans deserve better than this culture war BS."
In a second tweet, Eskamani removed any doubts about her ignorance by making it clear that she thinks Dave Rubin is another of those "terrible" homophobic conservatives.
"It's not just DeSantis; the guy hosting it is awful too," she tweeted of the Rubin Report host.
Christina Pushaw, press secretary for DeSantis, helpfully explained to Eskamani:
Dave also tried to help:
He also extended a friendly invitation:
Twice:
When Eskamani responded with unobtrusive abuse, Rubin repeated his offer a third time:
About an hour and a half later, Eskamani came up with this clever reply:
For obvious reasons, Dave didn't want to disappoint his audience by turning the DeSantis venue into the all-about Anna show, but he did offer to discuss it "at a different location in the future."
Dave Rubin, host of BlazeTV's The Rubin Report, is no stranger to leftist attacks. In the video clip below, Dave talks to Tucker Carlson, Lewis Howes, Larry King, Babylon Bee and others about why the Democratic Party is turning so many liberals into conservatives in this particular "Best of" episode.
Want more from Dave Rubin?
To enjoy more honest conversations, free speech, and big ideas with Dave Rubin, Subscribe to BlazeTV – the largest cross-platform network of voices who love America, defend the Constitution and live the American dream.
https://www.theblaze.com/personality/dave-rubin/eskamani-desantis-dave-rubin Eskamani tries to shame DeSantis over Pride Month event with Dave Rubin