Esports player claims he was booted from the team because of mom's stage IV cancer
An esports player has claimed his club fired him for his performance related to his mother's stage IV cancer.
Esports or electronic sports player Michael "Ninjaboogie" Ross tweeted today that his club, Team SMG, booted him "because my mom was in her final days and they figured it would affect my performance."
He said that because of her diagnosis, he had been anticipating her death for a while. She died on Monday.
"Imagine being fired from a job because you are about to lose a loved one." closed the tweetwhich has been liked over 17,000 times.
According to its website, Team SMG stands for Still Moving Under Gunfire and was founded in 2017 as the first esports organization in Asia. Teams are represented in China and Southeast Asia, including DOTA2 and PUB G teams in Malaysia.
The team also tweeted today regarding Ross' departure.
"We would like to thank you @Ninjaboogie for his enthusiasm, hard work and dedication to Team SMG during our time together," the tweet said. "Today we part ways. Thanks Ninjaboogie. Keep boogie, even under gunshots."
Several replies to this tweet referenced Ross' version of how the breakup took place, and many called out Team SMG for ignoring the elephant in the room.
"Do you want to address the rumors as to why you kicked (Ross)?" said one tweet.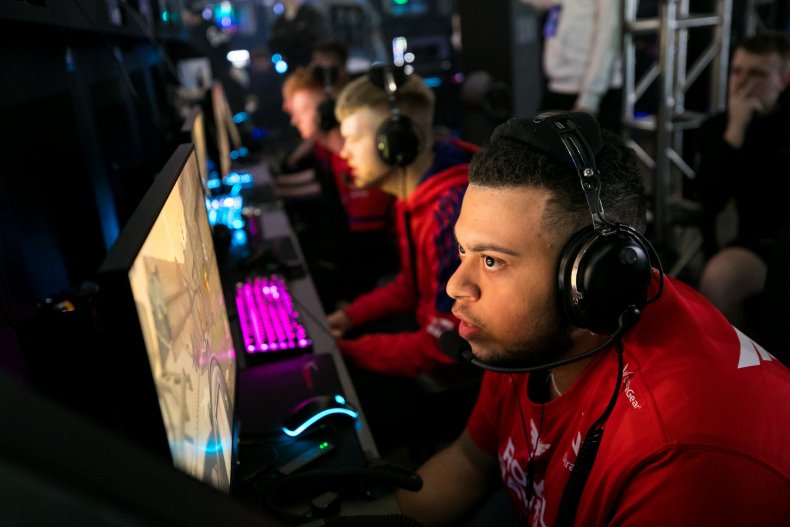 In subsequent tweets, Ross provided further explanation by saying he intends to fly back on May 14 and join his team. However, due to a stroke his mother suffered on May 12, he inquired if he could fly on May 20 instead.
He said a team member, Midone, called him on May 14 "to ask me about my decision". Ross posted a screenshot of a text.
"The outcome can only be one of two things: she is fine in the meantime or she unfortunately passed away due to complications…I'm sure I want to play and whatever the outcome my motivation won't falter (sic)," he wrote in a long text to the team officials.
Leaving his mother would make him feel like "a failure of a son," Ross added, before saying he hoped the decision was to Midone's liking.
"What I also don't understand is that they clearly care more about business than their team members," one user tweeted to Ross. "Considering that, didn't they think that this would cause a huge social and potential financial backlash once what they've done comes out?"
The tweet has also exploded on Reddit, where it has been upvoted over 108,000 times on the r/MildlyInfuriating forum. One user said "a leave of absence would have been more appropriate," while another said Team SMG's response was "dirty."
"This is absolutely ridiculous," commented one user. "Even Walmart grants at least three paid days of mourning.
news week has reached out to Ross and Team SMG, the latter of whom have made no further public statements regarding Ross' departure.
DOT Sports reported that Ross returned to his original roster in February after taking a competitive break from playing DOTA.
Esports: a booming multi-billion dollar industry
Insider Intelligence estimates there will be 29.6 million monthly esports viewers in the US this year alone, which would represent an 11.5 percent increase over 2021.
It has also meant more money being thrown around for a "sport" that's considered as popular as most major American sports leagues, minus the NFL and its massive audience.
Deloitte reported a double year-over-year growth in esports investments, from 34 in 2017 to 68 in 2018. That represents an approximate jump from $490 million in investments to a whopping $4.5 billion — a growth rate of 837 Percent.
Ninja leads the Twitch platform with around 17 million streamers. According to Dexerto.com, only one streamer cracks the Twitch top 20.
In other esports news, game publisher Riot Games has agreed to pay $100 million to former employees who have sued the company over gender discrimination, sexual harassment and unequal treatment.
And a son shot his mother dead over an Xbox controller he gave her on Mother's Day this year.
And a man who took his games console to the hospital during the birth of his child sparked debate on the internet.
https://www.newsweek.com/esports-player-claims-booted-team-moms-stage-iv-cancer-1708773 Esports player claims he was booted from the team because of mom's stage IV cancer