"Europe sided with the Nazis"
A Russian state TV host has compared Vladimir Putin's invasion of Ukraine to the Battle of Stalingrad in World War II, falsely claiming that all of Europe fought with Adolf Hitler against Soviet Russia during what Moscow is calling the Great Patriotic War.
Host Dmitry Kiselyov made the remarks during a segment on Russia's Channel One. It was broadcast after the 80th anniversary of the Battle of Stalingrad, which was marked on Thursday. The event, which ended with the surrender of German forces on February 2, 1943, is deeply symbolic for Russia.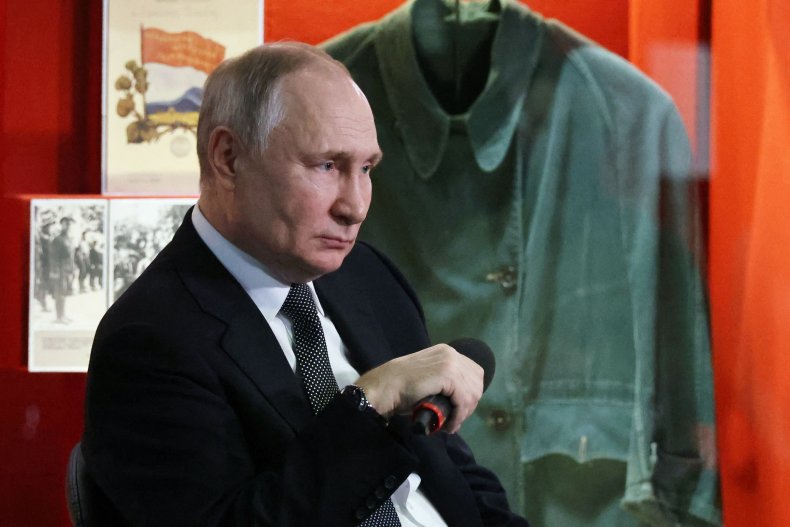 A clip from the show was shared on Twitter by Julia Davis of The Daily Beast.
"Russian state television lies about World War II and tries to draw parallels with the Russian invasion of Ukraine. Moderator Dmitri Kiselyov falsely claims that the collective West attacked "Soviet Russia" in WWII," she wrote in the caption.
Also the BBC journalist Francis Scarr shared a still from the show, He described Kiselyov's comments as "some kind of stunningly shameless paraphrase of history".
Kiselyov falsely claimed that Europe sided with Germany against Russia 80 years ago during the Battle of Stalingrad.
"We repelled the attack of the collective West on our country … all of Europe was on the side of fascist Germany," the TV presenter began.
"The armada of Hitler Germany near Stalingrad had superior numbers of troops, weapons and equipment. She got into all sorts of trouble. We will follow up with more details, but the fact is that Stalingrad is our common experience for those who won and for those who were defeated," Kiselyov continued.
The state TV presenter said Russian President Vladimir Putin is issuing a warning to those supplying arms to Ukraine in the ongoing conflict. "The modern war with Russia will be completely different," he said.
He continued: "Russia has so far behaved cautiously, counted on understanding, but still."
In fact, the United States and Britain were allies of the Soviet Union fighting Nazi Germany in World War II. Both countries played crucial roles in the Soviet defense against the German invasion, supplying Moscow with fighter planes, tanks, fuel, ammunition and food delivered by convoys of merchant ships dangerously manned by the British, US and Canadian navies became Arctic Voyages.
Many other European countries were occupied by Nazi Germany during World War II.
Ukraine will receive dozens of advanced tanks in the coming months to counter Russian aggression. After much deliberation and debate, several countries have promised in recent weeks to supply Ukraine with tanks.
The US announced on January 25 that it would send up to 31 M1 Abrams tanks to Ukraine. Germany has announced it will make 14 of its Leopard 2A6 tanks available to the war-torn country and allow partner countries to re-export other main battle tanks in support of Kyiv.
Western countries have so far ruled out sending modern Western fighter jets to Kyiv. The issue is expected to be on the agenda of a February summit at Ramstein Air Base in Germany.
Putin said Thursday that German tanks are threatening Russia again and "drawing a false parallel with World War II," the Institute for the Study of War (ISW), a Washington-based think tank, noted in its daily assessment of the conflict Monday.
Chancellor Olaf Scholz replied that Putin's statements were "part of a series of absurd historical comparisons he uses to justify his attack on Ukraine".
Do you have a tip on a world news story that news week should cover? Do you have a question about the Russia-Ukraine War? Let us know at worldnews@newsweek.com.
https://www.newsweek.com/russian-state-tv-wwii-battle-stalingrad-europe-nazis-1779412 "Europe sided with the Nazis"