Ex-Navy SEAL de-transitions, warns: "We are hurting our children. children die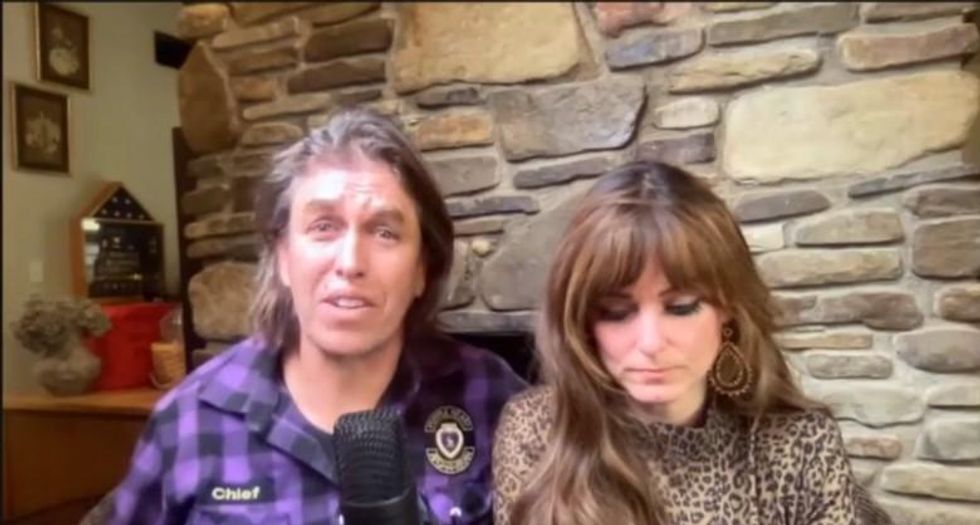 In "The News & Why It Matters," BlazeTV host Sara Gonzales, along with BlazeTV contributor John Doyle and chief researcher Jason Buttrill, spoke in an interview about retired Navy SEAL Chris Beck's detransition after he came out as transgender 10 years ago with CNN's Anderson Cooper and his warning on how the transgender movement harms children.
"We hurt our children. Children are dying and I don't want that to happen. And it's killing me for helping to make it," Beck said in a recent interview with Robby Starbuck.
Beck accused CNN and others of using him to encourage people to transition and warned that so-called gender-affirming care harms children. He also said he was "taken advantage of" by "people far beyond my knowledge. They knew what they were doing. Not me."
"Part of my image is hurting these kids, and I want to make sure the whole world knows everything you see on CNN with my face, not believe a word of it. Everything that has happened to me in the last 10 years is just awful. It destroyed my life. I destroyed my life i am not a victim I did this to myself, but I had help," he added. "I take full responsibility. I went on CNN and everything else and that's why I'm here now, trying to fix that.
Watch the video below to catch the conversation, or find full episodes of The News & Why It Matters episodes here. Can't watch? Download the podcast here.
Want more of The News & Why It Matters?
To enjoy more roundtable rundowns of the top stories of the day, Subscribe to BlazeTV – the largest cross-platform network of voices who love America, defend the Constitution and live the American dream.
https://www.theblaze.com/shows/the-news-why-it-matters/detransitions Ex-Navy SEAL de-transitions, warns: "We are hurting our children. children die