Ex-Trump chief of staff explains procedures for declassifying documents
Former White House Chief of Staff Mick Mulvaney explained the document release process in an interview on Friday and appeared to cast doubt on claims made by former President Donald Trump's team.
Mulvaney, who was Trump's acting chief of staff from January 2019 to March 2020, spoke to Newsmax about the recent FBI raid on the former president's Mar-a-Lago residence.
"I was surprised by some reports of some comments from the President's inner circle," Mulvaney told the network National Report.
"Yes, every President of the United States has broad powers to declassify documents," Mulvaney said. "Apart from that, there is a formal structure for it. You can't just stand over a box of documents, wave your hand and say they're all cleared. That's not how the system works."
Mulvaney pointed to documents related to talks with the President of Ukraine that were declassified during Trump's first impeachment.
"You can't just say out of your head, 'Oh, everything I see today,' and that seems to be the argument that some insiders on the presidential team are making right now," he said.
A key question in the Mar-a-Lago raid is whether classified documents were transported to and kept at the former president's residence in potential violation of federal laws, including the Espionage Act. Trump's team has argued that the documents have been declassified and that it could be part of his defense if charges are brought against him. As a result of the FBI investigation, no one has yet been charged.
Mulvaney said a standing order to release documents brought to Mar-a-Lago did not exist when he was chief of staff, but acknowledged that one could have been introduced later.
He said that if Trump argued that documents kept at Mar-a-Lago would be declassified, "there would be a paper trail" the former president would have to get out.
Trump's team told Fox News in a statement last Friday, "President Trump has often brought documents, including classified documents, to the residence in preparation for work the next day. He had a standing order that documents removed from the Oval Office and brought to the residence were deemed released the moment he removed them."
news week has asked Trump's office for comment.
Mulvaney isn't the first person to question the standing order. His immediate predecessor as chief of staff, John Kelly, told CNN on Thursday, "Nothing approaching an order so stupid has ever been given."
"And I can't think of anyone who's worked in the White House after me who would have just shrugged and allowed that order and not die in the ditch to stop it," Kelly said.
Mulvaney also appeared on CNN on Friday and said he saw Trump tearing up documents. Similar claims of destruction of White House documents have been made in the past, including allegations that some documents were flushed down a White House toilet.
He told CNN's Erin Burnett that there was a system for keeping documents in place, but acknowledged that he had seen "the President tear documents in half, which means you just find the pieces and glue them together."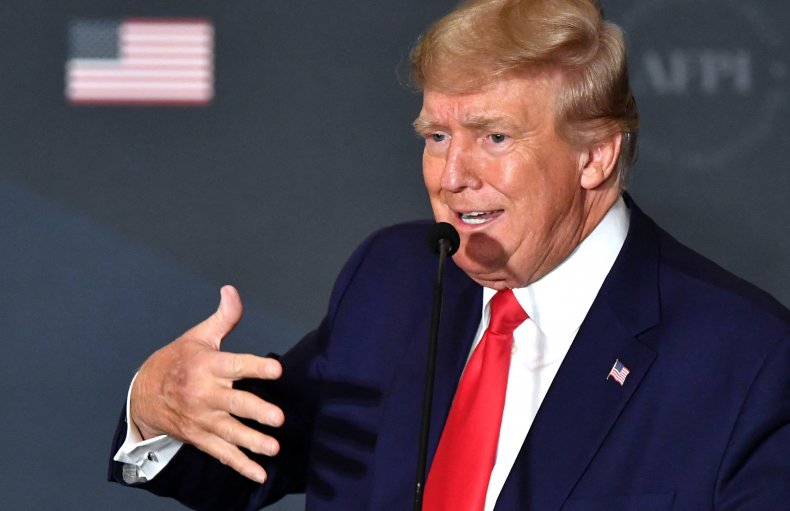 https://www.newsweek.com/trump-ex-chief-staff-explains-process-declassifying-documents-fbi-mar-lago-1735378 Ex-Trump chief of staff explains procedures for declassifying documents