Ex-US Ambassador Says Putin's Nuclear Plan Has No Impact: 'A Bit Pathetic'
A former US ambassador said this week that Russia's plan to deploy nuclear weapons in Belarus will have no real military implications, calling Russian President Vladimir Putin's decision "even a bit pathetic".
Steven Pifer, a former US Ambassador to Ukraine and currently nonresident Senior Fellow at the Brookings Institution, published an op-ed in the Kyiv independent on Tuesday, writing about Putin's recent announcement that Russia is stationing tactical nuclear weapons in Belarus.
"In a March 25 interview, Russian President Vladimir Putin said Russia will station tactical nuclear weapons in Belarus for use by the Belarusian military. "The reality is that even if Russian nuclear weapons are actually stationed in Belarus, it would not increase the military threat to Ukraine or NATO."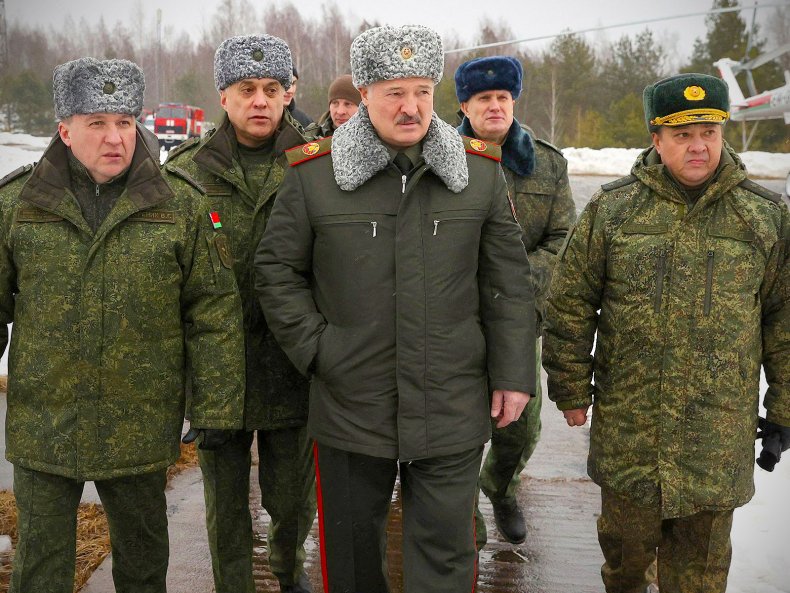 As Pifer noted in his commentary, Putin recently announced that Russia plans to deploy a tactical nuclear weapon in Belarus earlier this month as the war between Russia and Ukraine continues. Belarus was a close ally of Putin throughout the war.
In February, Belarusian President Alexander Lukashenko told BelTA, a state-run Belarusian news agency, that he would only join Russia in the war if Ukraine decided to attack Belarus.
"If at least one soldier comes from there [Ukraine] come to the territory of Belarus to kill my people… If they commit aggression against Belarus, the response will be extremely cruel," said Lukashenko.
In the op-ed, Pifer wrote that Putin "likes to appear strong and show that he can take provocative steps to retaliate for actions he doesn't like," noting that Belarus' use of nuclear weapons was a reaction to this could be the arrival of Leopard tanks in Ukraine or the failure of Russian forces in Bakhmut.
"Only the Kremlin knows for sure, but the announcement of a nuclear weapons deployment that has no real military implications seems a little desperate, even a little pathetic, on Putin's part," Pifer wrote.
"The one who should be worried is Lukashenko. He certainly understands that all nuclear weapons in Belarus will remain firmly under Russian control. Lukashenko is becoming more and more dependent on Putin (just as Putin seems to be more and more dependent on Xi), and might want to object to having left Belarusian sovereignty," Pifer added.
Shortly after Putin announced the deployment of tactical nuclear weapons in Belarus, White House press secretary Karine Jean-Pierre was asked about it and said: "We have seen no reason to adjust our own strategic nuclear stance, nor any indication that Russia preparing to use a nuclear weapon."
news week emailed the Russian Foreign Ministry and the Brookings Institution for further comments from Pifer.
https://www.newsweek.com/putin-nuclear-plan-has-no-impact-pathetic-ambassador-says-1791587 Ex-US Ambassador Says Putin's Nuclear Plan Has No Impact: 'A Bit Pathetic'