EXID announces 10th anniversary single album "X" release date and schedule
EXID celebrates its 10th anniversary with a special release that is sure to delight fans.
The K-pop girl group, which consists of members Solji, LE, Hani, Hyelin and Jeonghwa, went on an indefinite hiatus from group activities in South Korea in 2020 after the members left their label, Banana Culture.
EXID continued its activities in Japan with a second Japanese album BLESSED that came out in August 2020.
Now the group returns to South Korea for a special tenth anniversary release. Here's everything you need to know.
EXID announces 10th anniversary single album "X" release date and schedule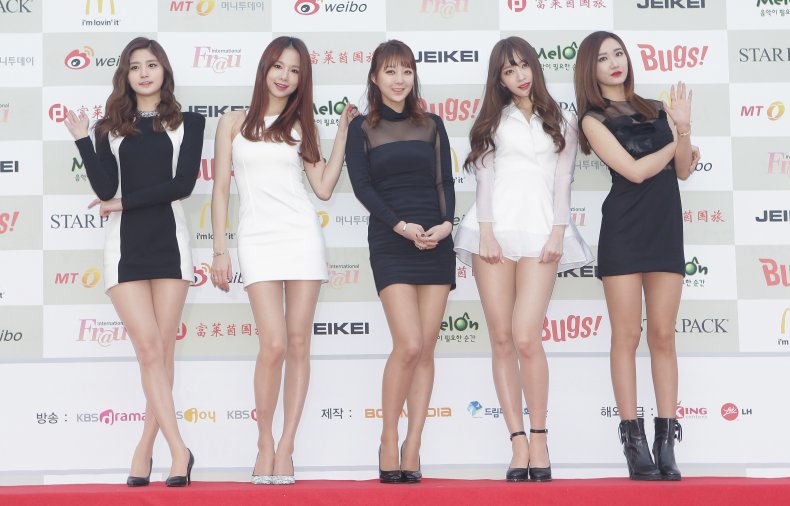 On Wednesday, Sony Music shared details of EXID's new single album titled X, on Twitter and announced that it will be released on Thursday, September 29 at 6:00 p.m. KST, which is 4:00 a.m. ET.
The group will release teasers and concept photos ahead of the album's release date, including a track listing and a teaser for their new song "Fire" on September 14th.
Concept photos and album art will be released from September 13th to 21st, at which time a final teaser video for "Fire" will be released before the music video comes out on September 29th X
After the album release, EXID will also release a dance performance video of "Fire" and a behind-the-scenes video for it.
X will mark the first Korean album the group has made together in three years as their latest Korean release we was released in May 2019. It will also be the group's first Korean album since they left Banana Culture.
In 2019, Hani and Jeonghwa left Banana Culture ahead of the release of We. Hyelin, Solji and LE left the company in January, February and March 2020 respectively. It was then announced that the group would be on indefinite hiatus via Metro.
EXID took this break to allow the members to focus on their solo careers.
On August 13, 2022, the group reunited for a special livestream titled "WE ARE EXID" to celebrate their 10th anniversary since their debut.
EXID is currently touring Japan as part of their "Final Live Tour" ending on September 9th with a show in Nagoya.
Here are all the details on EXID's single album "X":
September 8th – Album pre-order opened
13 September – Album art released
14 September – Track Listing, "Fire" Teaser #1
September 16 – Concept photo #1
17 September – Concept photo #2
18 September – Concept photo #3
19 September – Concept photo #4
20 September – Concept photo #5
September 21 – Concept photo #6
September 26 – "Fire" Teaser #2
September 29 – single album [X] and music video release
September 30 – "Fire" dance performance video
October 1st – Release of Behind the Scenes clip
https://www.newsweek.com/exid-k-pop-tenth-anniversary-single-album-release-date-schedule-1740500 EXID announces 10th anniversary single album "X" release date and schedule