Expert predictions for the global recession in 2023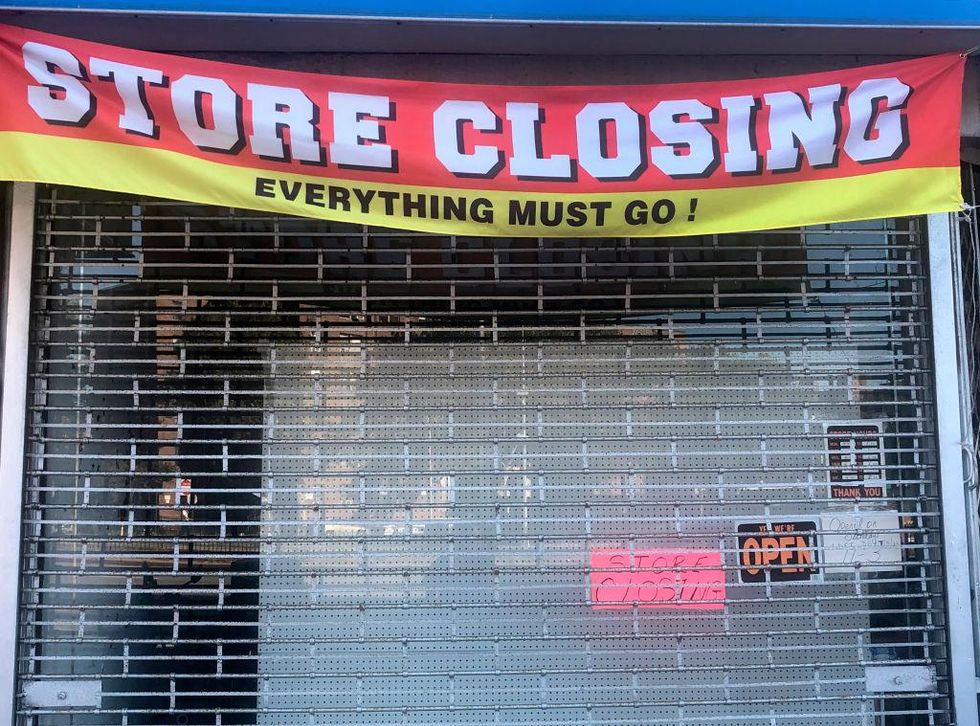 At the beginning of the new year, numerous well-known economic experts and financial institutions made dire predictions of a recession in 2023.
What is a recession?
In July, the US economy contracted for the second straight quarter – suggesting the country is in a technical recession.
Real gross domestic product (GDP) — the inflation-adjusted value of goods and services available for sale by an economy — contracted 0.9% in the second quarter of 2022, according to the Bureau of Economic Analysis (BEA). explained in July.
Investopedia defines a recession as a "significant, widespread and prolonged downturn in economic activity". Because recessions often last six months or longer, a popular rule of thumb is that two consecutive quarters of decline in a country's gross domestic product (GDP) constitute a recession."
Controversy over the definition of a recession
US Treasury Secretary Janet Yellen refuted the notion that the country was in recession.
President Joe Biden claimed the United States' economic situation "doesn't sound like a recession." President Biden explained that a recession "hasn't happened yet". He said he didn't think there would be a recession, adding that there could be a "very mild recession". Biden said Americans don't need to prepare for a recession.
Experts provide forecasts for a recession in 2023
However, many economists and business leaders are warning of a recession next year. The 2023 recession could be triggered by inflation, rate hikes and supply chain issues.
In October, JP Morgan CEO Jamie Dimon warned of a "hard" US recession beginning within the first six months of 2023. In December, Dimon declared, "Inflation is eroding everything."
Nouriel "Dr. Doom" Roubini – who predicted the US housing crisis in 2008 – gave a worrying economic forecast for 2023.
"In a short and shallow recession, the S&P 500 typically falls 30% from peak to trough," Roubini said Bloomberg. "So even if we have a mild recession… you're going to have another leg down 15%."
"If we have something worse than a short and shallow recession, but not as severe as the GFC… you might have another 25% downside," said Roubini — professor emeritus at New York University's Stern School of Business.
Billionaire investor Carl Icahn said in September: "The worst is yet to come."
"We printed too much money and just thought the party would never end," Icahn explained. "Inflation is a terrible thing. You can't cure it."
Kay Daniel Neufeld – Director and Head of Forecasting at the Center for Economics and Business Research – said this week: "The global economy is likely to face a recession next year as interest rates rise in response to higher inflation."
Citi Global Wealth Investments forecasts The US will experience a "mild" recession in 2023 – which will involve the loss of 2 million jobs, pushing unemployment down to 5%.
"We believe that the Fed's rate hikes and shrinking bond portfolio have been severe enough to cause an economic contraction within 2023," the economists said in the 2023 Outlook report sees, a deeper recession may follow."
KPMG – the fourth biggest Accounting Firm of the World – published a report which was surveyed among top executives in October and found: "As confidence rises over the next three years, CEOs anticipate challenges in the near term. Nearly nine in ten (86 percent) CEOs believe there will be a recession in the next 12 months, but three in five (58 percent) believe it will be mild and short, and 76 percent have plans to deal with it .
"73 percent of CEOs believe a recession will upend expected growth over the next three years, and three-quarters (75 percent) also believe a recession will complicate post-pandemic recovery," the statement said Report.
A recently Bloomberg Poll of 38 economists found: "Economists say the US economy has a 7 in 10 chance of sliding into recession next year, lowering demand forecasts and inflation forecasts on the back of massive Federal Reserve rate hikes." '
A global recession could be imminent
The World Bank in September warned"As central banks around the world simultaneously raise interest rates in response to inflation, in 2023 the world could be headed for a global recession and a series of financial crises in emerging and developing economies that would do lasting damage to them."
In October, the International Monetary Fund (IMF) predicted that global growth would slow to 2.7% in 2023.
"More than a third of the global economy will contract this year or next, while the three largest economies – the United States, the European Union and China – will continue to falter," the report warned. "In short, the worst is yet to come, and for many people, 2023 will feel like a recession."
https://www.theblaze.com/news/global-us-recession-2023-expert-predictions Expert predictions for the global recession in 2023