Facebook censors Marsha Blackburn for saying 'biological men have no place in women's sport'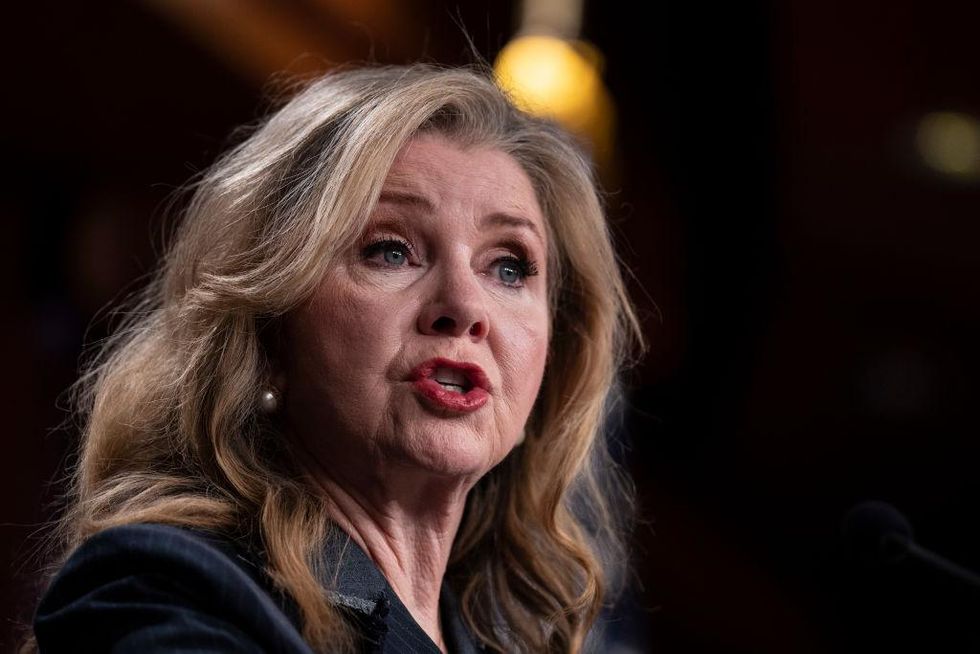 Facebook censored Republican Senator Marsha Blackburn of Tennessee after she posted that gender dysphoric male athletes should not compete in women's sports.
"Biological men have no place in women's sport," Blackburn wrote in a post shared on her personal Facebook page. It linked to a fundraising website that encouraged its supporters to "stand up to big tech censorship" by adding their names to their campaign email list and contributing. Fox News reports.
But the post, shared with Blackburn's nearly 150,000 followers, was reported by Facebook for violating its "Community Standards on Hate Speech."
"Your post does not meet our community standards on hate speech," Facebook wrote in a note to Blackburn. "No one else can see your post."
The Tennessee Republican has blasted Facebook and its parent company Meta as a "Silicoln Valley oligarch" and said she would not be silenced.
"Big Tech and the Democrats are working together to radically transform America," Blackburn said in a statement to Fox News. "They want to silence and censor conservatives for speaking out against their awakened agenda. It doesn't take a biologist to know the difference between a man and a woman, and I'm not being silenced or threatened by the Silicon Valley oligarchs. Biological men have no place in women's sport."
Facebook's community standards have sweeping rules banning "hate speech," which the platform defines as "a direct attack on people—rather than concepts or institutions—on the basis of what we call protected characteristics: race, ethnicity, national origin, disability , religion, caste , sexual orientation, sex, gender identity and serious illness."
The social media platform prohibits exclusive statements based on gender identity, among the other "protected characteristics" that are important to Facebook. This includes statements to "exclude certain groups or to say that they are not allowed", as well as "political exclusion", "economic exclusion" and "social exclusion". Blackburn's comment that men who identify as women should not be allowed to play in women's sports would violate one or more of those standards.
Whether transgender athletes are allowed to play on sports teams in accordance with their declared gender identity has become a controversial political issue in recent years. Most Republicans, like Blackburn, have taken the position that men have natural biological advantages over women and are not allowed to play in women's sports, regardless of how they identify themselves or what hormones they take.
Progressives and Democrats claim that restricting transgender athletes from competing according to their birth sex is discriminatory, bigoted, and otherwise hateful. Facebook's content standards are consistent with this position.
Blackburn has been an outspoken opponent of men competing in women's sports and has used her Unmuted with Marsha podcast to highlight the issue. She has interviewed Riley Gaines, who placed fifth in the women's 200-yard freestyle final at the NCAA Championships with transgender swimmer Lia Thomas, as well as former Team USA athlete Cynthia Monteleone, both sharing their stories of being unjustly forced to compete against men.
https://www.theblaze.com/news/facebook-censors-marsha-blackburn-for-stating-obvious-fact-about-sports Facebook censors Marsha Blackburn for saying 'biological men have no place in women's sport'