Falling inflation helps Biden, just not the Fed
US annualized inflation fell again in December, according to figures released by the Bureau of Labor Statistics (BLS) early Thursday morning.
Annualized inflation was 6.5 percent last month, up from 7.1 percent in November, which is likely to be taken as another indication that US inflation has peaked after previously hitting a 40-year high had achieved.
The consumer price index for all urban consumers (CPI) fell 0.1 percent month-on-month. That's a significant development and another decline since November, when prices rose a seasonally adjusted 0.1 percent.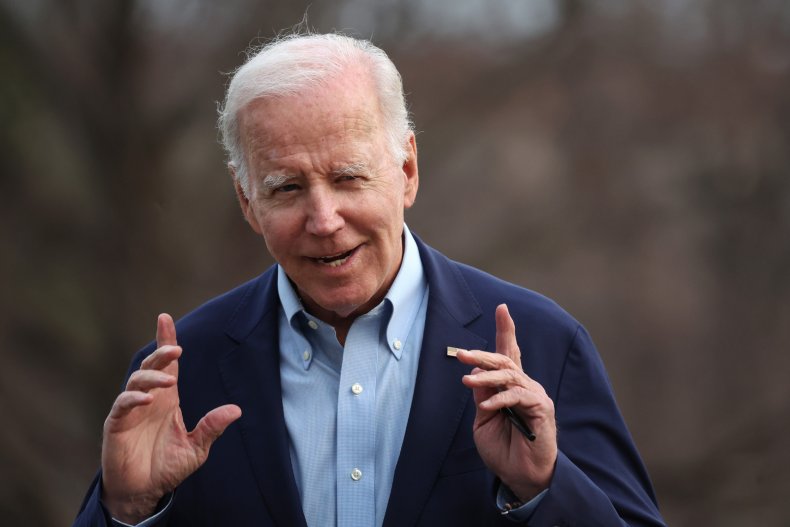 In October, prices increased a seasonally adjusted month-on-month by 0.4 percent, while the annualized inflation rate was 7.7 percent.
However, the latest inflation numbers could pose a challenge for the Federal Reserve as the US Federal Reserve continues its efforts to fight inflation. The Fed's target is an annualized rate of 2 percent.
The Fed is due to make a decision on another rate hike on Feb. 2, meaning Thursday's inflation numbers are timely.
President Joe Biden has argued that his administration is fighting inflation, repeatedly pointing to the Anti-Inflation Act of 2022, which aims to address the deficit, including by reducing the deficit, lowering the cost of prescription drugs and investing in energy security and climate protection measures.
This is breaking news and will be updated.
https://www.newsweek.com/falling-inflation-helps-biden-fed-1773272 Falling inflation helps Biden, just not the Fed