FDA lists 378 hand sanitizers not to use as COVID resurfaces in China
As COVID-19 began to spread around the world in 2020, doctors and health professionals strongly recommended using hand sanitizer as a way to combat the virus. Shortly thereafter, the U.S. Food and Drug Administration (FDA) created a list of nine hand sanitizers to avoid. That list quickly grew to a few hundred.
Now that China has a resurgence of COVID infecting its population, the FDA is advising consumers not to use 378 different hand sanitizers. Most sanitizers were made in Mexico, while others were made in the United States, China, and many countries around the world.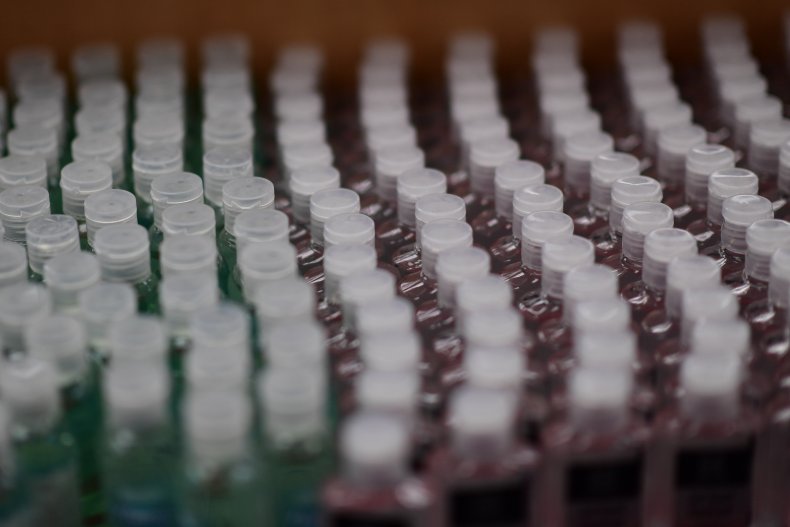 There are a variety of reasons for hand sanitizer recalls, including: Contains methanol, 1-propanol, benzene, acetaldehyde, or acetal; is characterized as containing methanol; microbial contamination was detected; it is recalled by the manufacturer or retailer.
Other factors may play a role in recalls such as: B. the lack of the required amount of ethyl alcohol, isopropyl alcohol or benzalkonium chloride. Some products were manufactured in the same facility as other products containing toxic products, and others may have been packaged in a container resembling a food or beverage container, posing a risk of potential accidental ingestion.
Some of the products made in China have Disney and other popular labels, including:
Disney Mickey Mouse hand sanitizer
Disney Princess hand sanitizer
Disney Frozen II hand sanitizer
Marvel Spiderman Hand Sanitizer
Star Wars Mandalorian Hand Sanitizer, (Green and Blue Gel Formulas)
The FDA has a full list here.
"Consumers who have been exposed to hand sanitizers containing methanol should seek immediate treatment, which is critical to potentially reversing the toxic effects of methanol poisoning," the FDA said. "Significant exposure to methanol can cause nausea, vomiting, headache, blurred vision, permanent blindness, seizures, coma, permanent nervous system damage, or death."
The FDA in 2020 recommended that residents follow guidelines to wash their hands with soap and warm water for 20 seconds, especially after eating, using the restroom, and either coughing, sneezing, or blowing your nose.
The FDA also recommended using a hand sanitizer that contained at least 60 percent alcohol.
"The FDA remains vigilant and will continue to take action when quality issues arise with hand sanitizers," the FDA said. "In addition, the agency is concerned about false and misleading claims made about hand sanitizers, for example that they can provide prolonged protection such as 24 hours against viruses including COVID-19, as there is no evidence to support these claims."
China has already seen a spike in COVID-19 deaths over the past month, according to Reuters. That report said there were nearly 60,000 hospital deaths from December 8 to January 12. Most deaths were seniors aged 75 or older.
Since the virus was first detected in late 2019, more than 673 million COVID cases and more than 6.74 million deaths have been reported worldwide. The United States leads the world in infections (103 million) and deaths (1.1 million), far ahead of any other country since it became a global pandemic in 2020.
China has notably seen a spike in both infections and deaths in recent months.
https://www.newsweek.com/fda-lists-378-hand-sanitizers-do-not-use-covid-resurges-china-1775554 FDA lists 378 hand sanitizers not to use as COVID resurfaces in China