Finland is trying to placate Turkey's Erdogan over the NATO blockade
Finland's President Sauli Niinistö has said close dialogue with his Turkish counterpart Recep Tayyip Erdogan will continue as Ankara threatens to derail Helsinki's bid to join NATO.
Niinistö said on Saturday he spoke to Erdogan in a "frank and direct phone call" as Finland seeks to join the alliance, which requires unanimous approval from all 30 members.
"I have stated that as NATO allies, Finland and Turkey will commit to each other's security and our relationship will grow stronger as a result," he tweeted. "Finland condemns terrorism in all its forms and manifestations. The close dialogue will continue."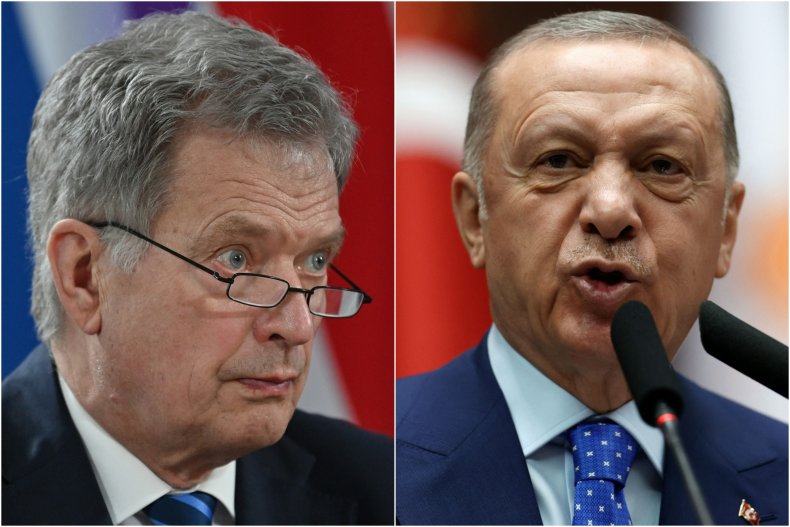 Spurred into action by Russia's invasion of Ukraine, Finland announced its intention to join NATO and Sweden is likely to follow suit.
However, Turkey is resisting Nordic offers to join the alliance, accusing it of harboring members of the Kurdistan Workers' Party (PKK), which it says is a terrorist group, and supporters of Fethullah Gülen, who Ankara said had 2016 staged a coup attempt.
Erdogan told Niinistö that it was not in the spirit of the alliance not to deal with terrorist organizations that threaten a NATO ally, Reuters reported.
The Turkish leader also told Swedish Prime Minister Magdalena Andersson on Saturday that Ankara wanted Stockholm to take steps to address its concerns.
Erdogan wants the lifting of an arms export embargo imposed after Turkey's invasion of Syria in 2019, the agency reported.
NATO military leaders said Finland and Sweden joining the alliance would strengthen Europe's defenses against Russian aggression. The US State Department on Friday said it was confident the dispute would be settled, stressing that the accession issue was not a bilateral matter between Washington and Ankara.
Russian President Vladimir Putin has cited the extension of NATO to its borders as part of the justification for his invasion of Ukraine, warning Finland that joining the alliance would be a "mistake".
Putin's Defense Minister Sergei Shoigu said on Friday Moscow was taking "appropriate countermeasures" to the Nordic countries' proposed effort to join NATO and would build 12 new military bases in western Russia.
Meanwhile, Russia increased the pressure by shutting off gas to Finland on Saturday, a move that also comes in response to Helsinki's refusal to pay for Russian gas in rubles, as the Kremlin had requested.
Finnish gas supplier Gasum said it will now supply its customers from other sources via the Balticconnector pipeline.
Last weekend Russia halted electricity supplies to Finland, whose grid operator Fingrid said it was offset by local generation and more imports from Sweden.
https://www.newsweek.com/finland-sweden-stoltenberg-nato-russia-ukraine-erdogan-1708847 Finland is trying to placate Turkey's Erdogan over the NATO blockade