Floods in the Philippines have left 51 dead and 19 missing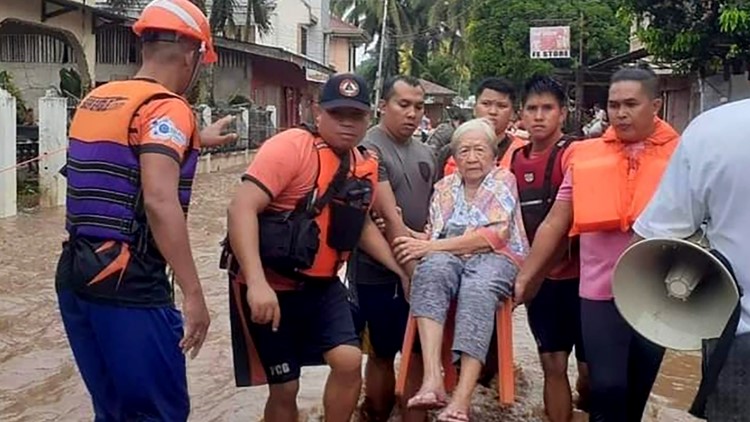 Officials said over 4,500 homes were damaged along with roads and bridges and some areas are still grappling with cut power and water supplies.
MANILA, Philippines — Thousands of people in the Philippines stayed in emergency shelters after the devastating Christmas floods, when the death toll rose to 51 and 19 were missing, authorities said on Monday.
Pictures showed residents of southern Misamis Occidental province sweeping thick mud from the floors of their homes. In the coastal village of Cabol-anonan, coconut palms have been uprooted and shacks made of lightweight material nearly leveled to the ground.
The Northern Mindanao region bore the brunt of the disaster, reporting 25 deaths, according to the National Disaster Risk Reduction and Management Council. Most fatalities were drownings and landslides, and among those missing were fishermen whose boats capsized.
The flooding has subsided in most parts, but more than 8,600 people were still in temporary shelters.
Over 4,500 homes were damaged by the floods, along with roads and bridges, and some areas are still struggling with cut power and water supplies, the disaster management agency said.
Ivy Amor Amparo, a hospital worker from the town of Ginoog in Misamis Oriental province, said her parents and siblings' seaside home was damaged by large waves and uprooted trees. Rescuers took the mother-of-two and her relatives in a truck to a nearby animal shelter where they were spending the Christmas weekend.
She said her father used the 5,000 pesos (US$90) cash help from the local government to buy materials to build temporary housing for the household, whose seven members are now cramped in the small living room of the damaged home.
"Their belongings are still with the neighbor and some are at our house," Amparo said in a phone interview with The Associated Press. "If they have to bathe at the municipal water pump, they have to get their clothes from the neighbor's house. "
Officials said the government sent food and other essential supplies, used heavy equipment for clearance operations, and provided sheet iron and repair kits for shelters. Teams from the capital, Manila, have been dispatched to help communities with limited clean water set up water filtration systems.
At least 22 cities and towns have declared a state of disaster. The move will allow for the release of emergency funds and accelerate rehabilitation efforts.
A shear line — the point where warm and cold air meet — triggered heavy rains in parts of the country last week and caused the flooding, the state weather agency said.
https://www.kvue.com/article/news/nation-world/deadly-floods-in-philippines/507-1a8920c0-7745-4778-bb9c-1c62f574e9dc Floods in the Philippines have left 51 dead and 19 missing