Florida lawmakers vote to strip Disney of self-government privileges and special tax status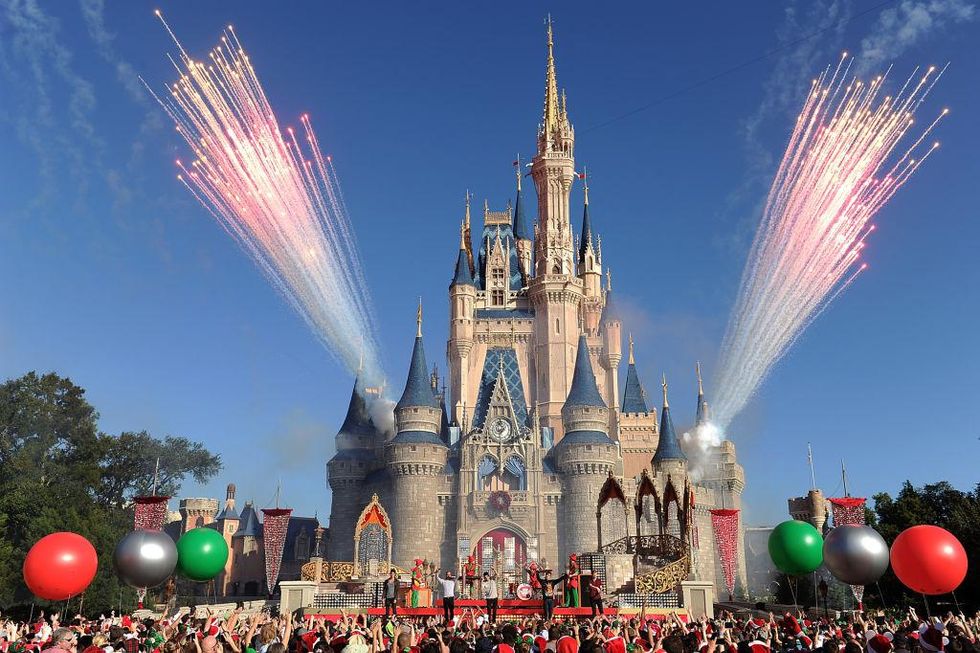 The Republican-led Florida House of Representatives voted Thursday to abolish Walt Disney World's self-government privileges and special tax status.
SB4-C – which was introduced by Republican Senator Jennifer Bradley (R) on Tuesday – passed the Senate by a vote of 23 to 16 on Wednesday and easily passed the House of Representatives by a vote of 70 to 38 on Thursday.
The draft law "didissolves certain independent special districts; authorizes the restoration of certain independent special districts."
The bill now goes to the office of Florida Gov. Ron DeSantis (R), who is expected to sign the bill into law.
On Tuesday, DeSantis pushed The Florida legislature is considering "terminating all special districts enacted in Florida prior to 1968, including the Reedy Creek Improvement District."
The Reedy Creek Improvement Act was signed by Governor Claude Kirk in May 1967 to motivate The Walt Disney Company to build a theme park in Florida.
Disney became the principal owner of 25,000 acres in Orange and Osceola counties that would be converted into Walt Disney World on October 1, 1971.
"In 1964, Walt Disney used bogus companies and secret deals to begin grabbing the Central Florida land that later became Walt Disney World. These shenanigans allowed him to buy acre after acre of swamp without suspicion while keeping prices low," according to the Orlando Sentinel.
The Reedy Creek Improvement Act, the New York Post reported, "The agreement has given Disney broad autonomy over environmental protection and public services, as well as control over local police and fire departments on the property where the Florida theme park is located. Disney was also responsible for the operation and maintenance of public roads and bridges."
The Reedy Creek Improvement Act allowed The Walt Disney World Company to operate a special tax district "that would act with the same authority and responsibility as a county government," according to the Reedy Creek Improvement District website.
"The new legislation stated that landowners in the Reedy Creek Improvement District, primarily Walt Disney World, would be solely responsible for paying the costs of providing typical community services such as electricity, water, roads, fire protection, etc.," the website reads . "Local taxpayers, that is, Orange and Osceola County residents, would not have to pay to build or maintain these services."
At a press conference last month, DeSantis said explained"What I would say as a first principle is that I do not support special privileges in the law just because a corporation is powerful and has had a lot of power to exercise. I think there's been a lot of that special privilege that's unjustifiable, but because Disney has had so much leverage, they've been able to maintain a lot of the special treatment over the years."
DeSantis and Disney have been at odds over the Parental Rights in Education Act, which bans school workers in Florida from engaging in classroom discussions about sexual orientation or gender.
Disney released a statement shortly after DeSantis signed the Parental Rights Act in force.
"Florida's HB 1557, also known as the 'Don't Say Gay' law, should never have been passed and should never have been made into law," Disney said. "Our goal as a company is to have this law repealed by the legislature or struck down in court, and we remain committed to supporting the national and state organizations working to make that happen." We are committed to protecting the rights and safety of LGBTQ+ members of the Disney family and the LGBTQ+ community in Florida and across the country."
DeSantis fired back at the entertainment giant.
"Look, there's political strife, and that's fine, but if you're trying to force a bright ideology on our state, we see that as a significant threat," DeSantis said called earlier this month. "This wakefulness will destroy this country if we let it run wild. So we're taking a very big drag on that in Florida."
Corresponding CNBC"The dissolution of the district would mean that Reedy Creek employees and infrastructure would be taken over by the local districts, which would then be responsible for all community services. The counties would collect the tax revenue that Disney currently pays to the Reedy Creek District, but would also be saddled with the district's liabilities, namely its debt."
The Reedy Creek District has historically operated at a loss of about $5 million to $10 million a year, it said financial report. However, Disney has the funds to subsidize the operation with its revenue from the theme park.
https://www.theblaze.com/news/florida-lawmakers-vote-to-strip-disney-of-self-governing-privileges-special-tax-status Florida lawmakers vote to strip Disney of self-government privileges and special tax status