Florida man jailed for soda after alleged vending machine smackdown
A Florida man has been arrested after he damaged a $1,500 vending machine at the motel where he was staying after dispensing the wrong kind of soda.
According to police, Cory Layne, 33, was staying at an Economy Motor Lodge motel in Dundee, Fla., when the April 25 arrest took place.
Upon arrival, a motel guest told Polk County Sheriff's deputies that he saw Layne put money in the machine. When the machine dispensed the wrong drink, the witness said he saw Layne trying to get his money back.
"Corey was staying at a motel in Dundee as he craved a refreshing drink," police said in a May 16 Facebook post. "He went to the Coca-Cola machine to buy a refreshment, but the machine dispensed the wrong kind. Corey wasn't happy."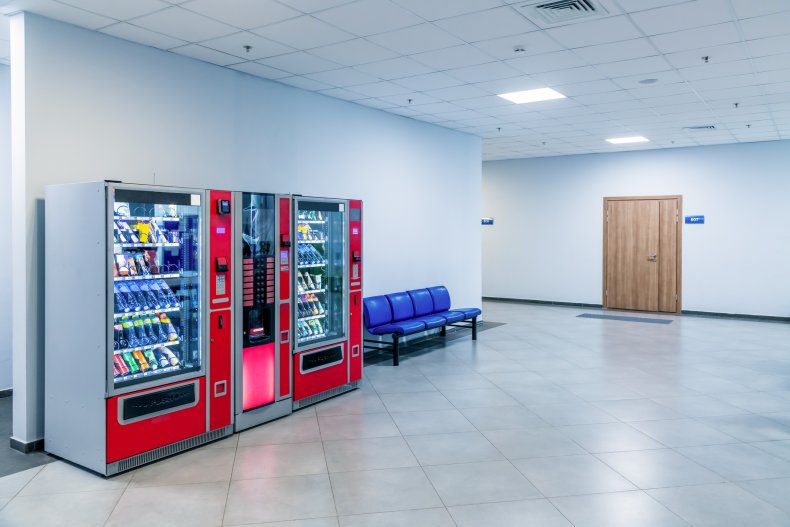 Common problems with vending machines are not being able to take money, drop product, or open after the product has dropped.
In probable cause affidavit obtained from news week, police said Layne became angry and repeatedly began hitting the machine, resulting in a hole. After failing to get his money, the witness claimed Layne left the premises.
"Fortunately, the collapse of the soda machine was witnessed and a deputy was called to the scene," the post reads.
The next day, the motel manager told police she wanted to file a complaint. She also told police that she recognized Layne from previous incidents.
Deputies were able to locate Layne in a wooded area behind a Winn-Dixie grocery store in town.
After Layne was read his Miranda rights, he admitted hitting the machine because, according to police, it wouldn't give him his money back after trying to get a soda.
"Layne has said he has anger issues and was angry when he didn't get his money. Layne said it's better to hit a machine than a person," the affidavit reads. "Cory advised he would pay for the machine if they let him."
Layne was arrested for criminal mischief and taken to the Polk County Jail without incident.
Another Florida man was recently arrested after viral video caught him throwing 50 balloons off a boat into the sea following a proposal, police said. The man was charged with reckless disregard for the environment.
A Florida man made headlines after attempting to attack a car over an incorrect McDonald's order. The attack resulted in approximately $2,000 in damage.
Another Florida man was recently arrested after calling 911 to report that the methamphetamine he recently purchased was counterfeit.
https://www.newsweek.com/florida-man-jailed-after-alleged-vending-machine-smackdown-over-soda-1707835 Florida man jailed for soda after alleged vending machine smackdown