Florida police are searching for people connected to the deceased newborn baby found in the dumpster
Florida Police Department are searching for four people in connection with a dead boy found in a dumpster on Thursday.
Lakeland Police released pictures of the people involved. Officials were responding to reports of a deceased infant in a bag in a dumpster behind a store just after 6am.
A Florida man is accused of arbitrarily stabbing a gas station employee less than a month after his release from prison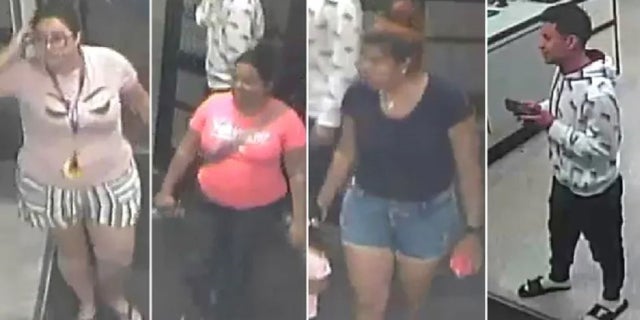 The umbilical cord was still attached to the baby, FOX Tampa reported.
Authorities also released an image of a red sedan.
"The coroner is in possession of the child," Lakeland Police Chief Sam Taylor said. "Detectives and cops are out there searching the area looking for any information they can as to who threw the kid in the dumpster."
Taylor said he believes the newborn was there for less than 10 hours. It is not known if the child was stillborn or a Murder victim, he said.
CLICK HERE TO GET THE FOX NEWS APP
Anyone with information is asked to call Lakeland Det. Neal Robertson at 863-834-6971.