Florida Sheriff applauds motorcyclist for pulling gun on knife-wielding driver to end traffic incident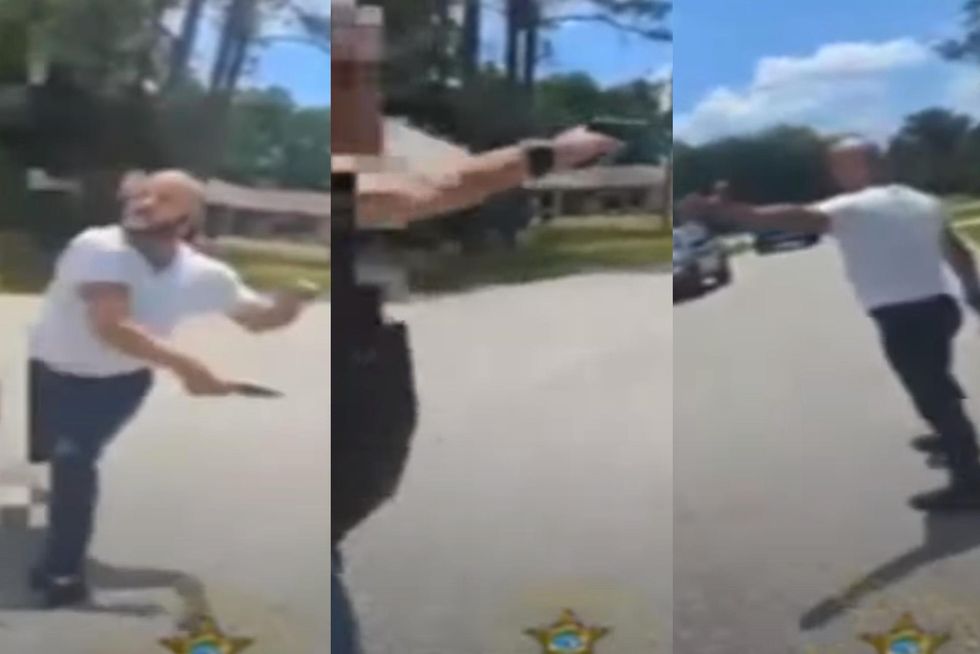 A sheriff in Florida applauded a motorcyclist who broke up a street riot incident by pointing a gun at a knife-wielding rider.
The alarming confrontation was caught on video by the motorcyclist's wife.
The video shows a man with a knife threatening the motorcyclist before attempting to slash him once.
The motorcyclist then reached into his vest, pulled out a pistol and pointed it at the driver.
The driver called police to report the man for pulling a gun, but police determined he had a concealed carry permit for the handgun. The victim told police he was cut by the driver in a silver Toyota Tacoma.
"Road disputes should never lead to violence on our roads. In this particular incident, the video recorded by the victim's wife clearly shows that her husband's life was threatened. I applaud the way the motorcyclist handled this situation," Flagler County Sheriff Rick Staly said in one Explanation.
"After his life was clearly threatened, he legitimately defended himself and then de-escalated the situation," Staly added. "The perpetrator is lucky that he wasn't shot."
Staly said after viewing video of the incident that they arrested the knife-wielding suspect, identified as 50-year-old Rafael Vincent Rivera.
Rivera was charged with aggravated assault with a deadly weapon and committed to Sheriff Perry Hall inmate facility.
Staly said Rivera has been arrested four times since 2015 for felonies and misdemeanors related to theft and trespassing. He also warned the public not to take traffic enforcement into their own hands.
"Call the sheriff's office instead," he added.
Here is a local news report on the incident:

A violent encounter on the road was caught on camera

www.youtube.com

https://www.theblaze.com/news/florida-knife-gun-road-rage Florida Sheriff applauds motorcyclist for pulling gun on knife-wielding driver to end traffic incident