Florida teenager survives after being bitten and punched in the face by a shark
A 13-year-old girl is on the mend after fighting a swimming shark off the coast of Fort Pierce, Florida.
Ella Reed recounted her ordeal Speaking on the Today show Monday, meeting what she believes to be a bull shark left her with 19 stings and a new outlook on life.
"I remember just breathing really hard and then when it got stuck on my stomach, I couldn't breathe at all because I was like, 'What the hell is going on?'" Ella, who lives near the place , on which the attack took place, he said at "Today".
She said she first tried to push the shark away while yelling at a nearby friend for help, but after the shark returned she had no choice but to fight back.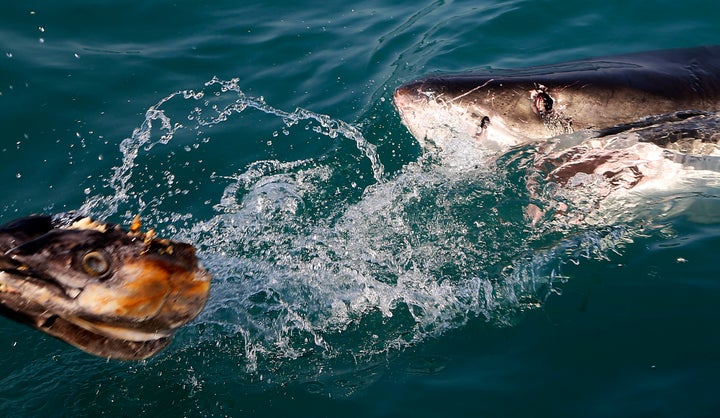 "First it bit my stomach," she said. "And just as it was biting my stomach, I slid my arm over to where it was biting me so it didn't hit my stomach but instead got my arm," Ella said. "Then I hit it with the other hand, for example on his nose or his face."
The shark bit Ella in the torso, arm, fingers and knee. She eventually managed to escape to the beach, where she FaceTimed her brother for help.
Ella's mother, Devin Reed, couldn't believe the situation at first, telling Today: "At first I thought she was actually joking, and then she says, 'I'm not joking!' And she took the camera and panned it over her body. I kind of froze and freaked out."
Reed said Ella plans on embracing her newfound scars, telling Today, "She's like, 'If I've been through this, I'm going to show people.'"
Although shark attacks are extremely rare, they are not uncommon.
A 58 year old surfer was hospitalized in April after a fight with a tiger shark in Hawaii. At the beginning of the year a great white shark fatally attacked a diver off the coast of Mexico.