Florida warns about CRT, "Social Justice" in social studies textbooks
The Florida Department of Education is asking book publishers to keep critical race theory (CRT) and "social justice" out of K-12 social studies textbooks as part of its controversial new teaching standards.
In newly issued guidance for the 2022-2023 school year, the state also urged publishers to avoid "culturally appealing instruction, social and emotional learning, and all other unsolicited theory." The motion comes amid a push by Republican Gov. Ron DeSantis' administration to crack down on the public school curriculum, particularly around race and gender.
In its guidance, the department refers to CRT as a theory that "distorts historical events," noting that "social justice is closely related to CRT."
CRT is an analytical framework developed by legal scholars that describes how race, class, gender and sexuality affect American life and how racial injustice has been a systemic problem throughout US history. The framework, which is usually taught at the graduate level, has garnered significant political attention over the past year, with opponents arguing that it teaches students to harbor guilt or hatred of the country.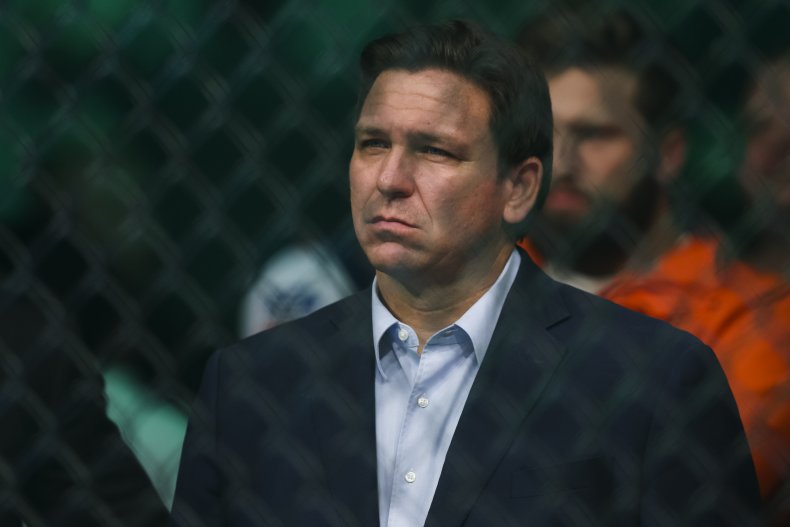 "Teaching materials should not attempt to indoctrinate students or persuade students to take a position that is inconsistent with Florida standards," the Department of Education wrote in its guidance. Textbook publishers have until June 10 to submit social studies proposals to the state, Politico reported Friday.
The guide also said social studies books must not use any material from The New York Times' 1619 Project, which "aims to reshape the history of the country by placing the aftermath of slavery and the contributions of Black Americans at the center of our national narrative," the publication says.
She adds that issues of "privilege" or "oppression" should not be discussed as "necessarily determined by race, color, sex, or national origin." The education department also tries to prevent social emotional learning (SEL) from being taught, which is designed to help students manage their emotions and form strong relationships with their peers.
"SELs in instructional materials are considered extraneous, unsolicited strategies that are prohibited in the specifications for the texts and are not part of departmental standards," the Department of Education said.
The guidance for social studies books also comes as Florida recently rejected dozens of math textbooks for alleged references to CRT. A total of 54 of 132 math books recently submitted for state review last month were found "inconsistent" with the state's standards. It was the highest number of rejected textbooks in the state's history.
Florida's recent crackdown on the school curriculum has been harshly criticized by Democrats, who have accused the state of restricting classroom discussion and withholding important curriculum concepts. The state has also come under fire for its Don't Say Gay bill, which would ban classroom discussions "about sexual orientation or gender identity at certain grade levels or in certain ways."
CRT was never actually part of the Florida public school curriculum, but DeSantis has waged a crusade against the framework, claiming that its "principles" seeped into children's education, making it an "indoctrination."
"We will not categorize you based on your race. We're not going to tell any kindergartener that they're an oppressor based on their race and what might have happened 100 or 200 years ago. And we will not tell other children that they are being oppressed because of their race," the governor said last month.
news week has reached out to the Florida Department of Education for comment.
https://www.newsweek.com/florida-warns-against-crt-social-justice-social-studies-textbooks-1708881 Florida warns about CRT, "Social Justice" in social studies textbooks