Former defense official fears US underestimates Putin
As senior intelligence officials calm fears of an impending nuclear strike ordered by Vladimir Putin, a former defense official said he was concerned the US might underestimate the Russian president's willingness to launch an attack on Ukraine.
On Wednesday, Putin announced Russia would escalate its war effort in response to a successful counteroffensive by Ukraine. He warned that he was ready to turn to "various weapons of destruction" to "protect Russia and our people."
The thinly veiled threat prompted a response from both US President Joe Biden and the National Security Council, warning that there would be "serious reactions" if Russia used nuclear weapons. However, officials also assured that there was "no sign" that events would escalate to these levels anytime soon.
But a former US official thinks these statements are a little too naïve for Putin. So said retired Lt. Gen. Robert Ashley news week that while he does not wish to speculate on the possibility of a nuclear attack, "my concern is that we may be underestimating how far Putin could go in escalating the conflict."
"While I still estimate that the use of nuclear weapons is very low, it is not zero as many have written," Ashley wrote in an email.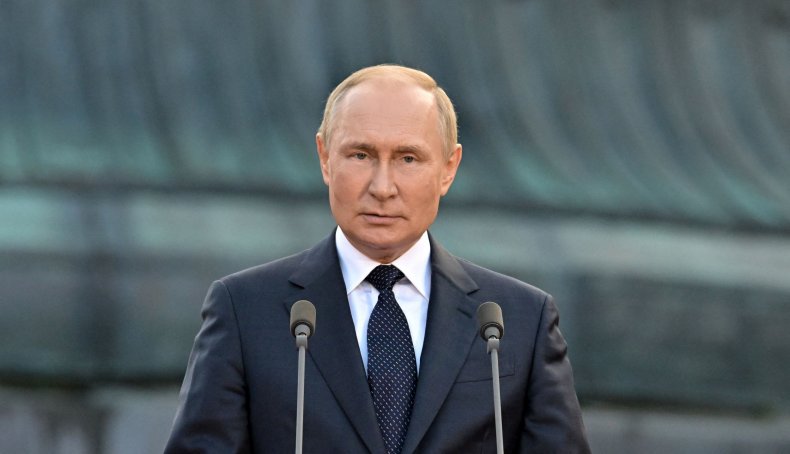 Other experts have said before news week With surveillance of nuclear activity becoming the norm since the Cold War, the US should be well placed to know when Putin might strike.
John Erath, senior policy director at the Center for Arms Control and Non-Proliferation, said while the Russian president is likely trying to use the threat to persuade other countries to reconsider their support for Ukraine, "[Putin] It's not bluffing, that's part of the danger."
NATO Secretary General Jens Stoltenberg has vowed that Ukraine's allies would not engage in "the same reckless and dangerous nuclear rhetoric" as Putin. But in his Wednesday address to the United Nations General Assembly, Biden warned that "the United States stands ready to take critical arms control measures."
"A nuclear war cannot be won and must never be fought," he said.
While the US may underestimate Putin, the Russian leader could also misjudge NATO's response should he turn to the possible use of nuclear weapons.
"I can't imagine Putin wanting to bring the US/NATO directly into the conflict, and using a nuclear weapon would probably make that a definite possibility," Ashley said. "However, he may continue to misjudge how far NATO/US will go."
https://www.newsweek.com/former-defense-official-concerned-us-underestimating-putin-1745464 Former defense official fears US underestimates Putin