Former Hallmark actress claims new network 'will preserve traditional marriage at its core'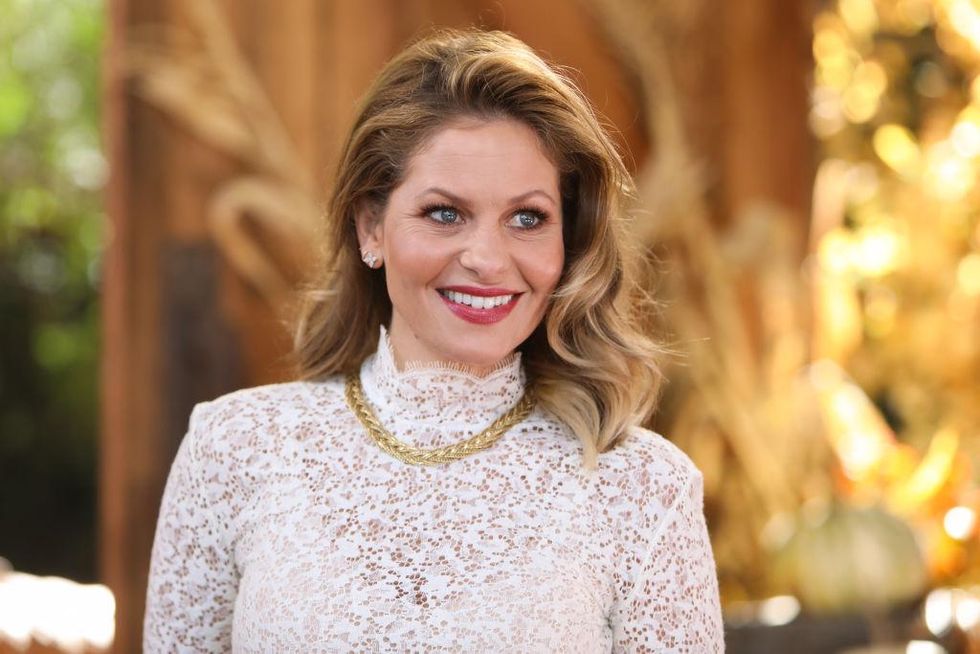 Former Hallmark star Candace Cameron Bure seems excited that the new network she's joined will offer stories with "greater meaning and purpose and depth" that still reflect her Christian values.
Back in April, Bure announced she was leaving the Hallmark Channel after more than a dozen years and 30 films with the network. Bure had become a fan favorite, especially in Christmas movies. However, Hallmark has veered left in recent years, promising to include more LGBTQ content in its otherwise family-friendly films. This year, Hallmark will even have a film with an LGBTQ romance at its core. That movie, The Holiday Sitter, premieres on December 11th.
As she left, Bure lamented that Hallmark had become "an entirely different network" than it had been a decade earlier, and she attributed the change in network identity to a "change in leadership."
From Hallmark, Bure, 46, transitioned to a new network founded by Bill Abbott, the former president and CEO of Crown Media, Hallmark's parent company. According to Bure, this new network, Great American Family (formerly Great American Country), will compete with Hallmark for an audience looking for more traditional, family-focused content.
"GAC fits my brand perfectly," Bure said at the time. "We share a vision of creating compelling, wholesome content for an audience that wants to watch programming for and with the whole family. Great, quality entertainment with a positive message is what my partnership with GAC is all about."
"My heart wants to tell stories that have more meaning and purpose and depth," Bure added.
Now, with the holidays fast approaching and a "Great American Christmas" series set to compete with Hallmark's annual "Countdown to Christmas" program, Bure has indicated that unlike Hallmark, GAF will present fundamental Christian teachings, including marriage as a Covenant between a man and a woman.
"I think Great American Family will keep traditional marriage at its core," Bure said, though she made no promises that GAF would never feature same-sex couples.
Abbott also didn't rule out the possibility of same-sex romances in the future. "It's certainly 2022, so we're aware of the trends," he said specified. "There's no whiteboard that says 'yes, that' or 'no, we're never going to get here'."
Still, Bure sounds excited about the potential at GAF, especially during the holidays.
"I think we know the core audience and what they love is exactly how Bill originally built the Hallmark Channel," Bure said said. "That was Christmas and those traditional holidays, so the focus will be on that. You have to start somewhere. You can't do everything at once."
Because Bure adopted a network focused on "traditional holidays" and "traditional marriages," other celebrities have since criticized her for alleged bigotry and hypocrisy.
"I don't remember Jesus liking hypocrites like Candy," the former One Tree Hill actress tweeted Hilari Burton. "Why, surely. Earn your money, darling."
Burton elsewhere called Bure a "fanatic" and said that Abbott and "his network are disgusting."
"There's nothing untraditional about same-sex couples," claims Burton, 40.
https://www.theblaze.com/news/former-hallmark-actress-claims-new-network-will-keep-traditional-marriage-at-the-core Former Hallmark actress claims new network 'will preserve traditional marriage at its core'