Four suspected thieves are caught in a retail theft; According to the police, these are foreigners who have already been deported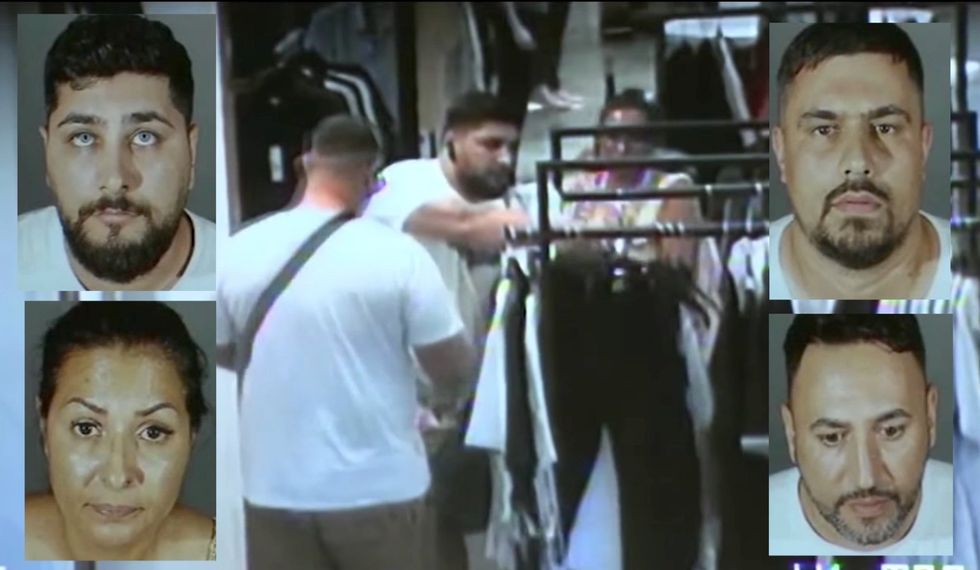 A police operation in Southern California led to the arrest of four foreign suspects captured on video apparently involved in retail theft.
Pasadena police said in a news release that police were nearing the end of their work on Sept. 8 when they began conducting surveillance on four people at a Macy's in the South Lake shopping district.
"Investigators closely monitored four individuals as they systematically selected high-quality clothing items," the release said.
Video obtained by WABC-TV showed police surveillance video of three suspects stealing clothing from Macy's while one suspect was on lookout.
The four left the store without paying for the items, the statement said.
Police said they were able to apprehend three of the suspects, but one was able to run to a vehicle and escape. He allegedly drove the vehicle toward an officer before a near-accident occurred. This fourth suspect was also arrested.
The suspects were identified as Vasile Alberto Balan, Mihaela Simion, Cosmin Cismarv and Sorin Marin Stefan. They were all charged with grand theft.
Pasadena PD Carolyn Gordon said officers suspect the thefts were tied into many other incidents.
"We know that these individuals are involved in numerous crimes throughout California and Las Vegas," she said. "We are currently aware of more than 15 crimes."
Police said the four were deported before the arrests.
"Many crews will be entering on visas," said Det. Erick Urquieta. "This group came from Romania and with these visas they are usually obtained fraudulently and then they commit their crimes."
Other law enforcement agencies plan to file charges against the suspects for alleged crimes in other counties.
Gordon said the arrests should serve as a warning to others planning retail theft in the city.
"We will continue to run programs like this to let suspects and criminals know they are not wanted in Pasadena," she continued. "And if they come to Pasadena, they will be arrested."
Here is a local news report about the incident:
4 suspects from Romania were arrested in an organized retail theft in Pasadenawww.youtube.com
Do you like Blaze News? Bypass the censorship, sign up for our newsletter and get stories like this delivered straight to your inbox. Login here!