Friend who "locked" woman out of life after 15 years supported drastic plan
The internet has urged a woman to block her "egocentric" friend after she revealed she felt she was being used for emotional support and her friend never really cared about her.
In a post shared to Mumsnet on Sunday under the username Friendblocker1234, she explained that her friend Mary, 15, had a tough life, going through an abusive relationship and was always there to offer comfort and support.
But Mary has never bothered to ask her how she feels or even send birthday wishes, and after enduring her behavior for many years, she has now decided to cut her out of her life.
She wrote: "Mary often calls late at night after she's been drinking to tell me all the difficulties she's going through in her life. It then often goes months where she doesn't answer my messages or call me, but posts pictures on Facebook of days and happy moments in her life."
"I feel like she's dumping me emotionally and just wants me to know about the negative side of her life. I feel more like a counselor than a friend."
According to Mental Health America, 19.86 percent of adults in this country currently have a mental illness, representing nearly 50 million Americans, and about 4.91 percent of them have a serious mental illness.
Megan Vogels, a Licensed Professional Counselor, narrates news week that it is very understandable to feel frustrated, offended and even sad about your friend and her behavior towards her, even though her friend may not have any ill intentions.
She said: "It could be possible that the friend had no idea how she looked or what her friend was feeling. Maybe she was just clueless or distracted. That doesn't make their actions okay, but it might explain them. And maybe she would have been interested in changing and repairing the friendship."
According to Vogels, a conversation or even an email would have been more direct and friendly, although the poster had every right to respond the way she did. "A lot of people are afraid of conflict and directness, but it can be a useful tool in getting us what we want."
About 93 percent of all 203 users who took part in the poll felt that the poster wasn't unreasonable to completely cut their friend out of their lives after so much unrequited effort.
One user, Brigante9, commented: "She's not really a friend, is she? She just wants to use you to dump negativity, no returned cards/gifts? Stop sending her things."
And MeowMeowPowerRangers said, "Block Mary and move on. I had a friend like this, constant drama about her life was thrown at me but always neglected to ask how I was. I don't miss it once." On the other hand, Metabigot wrote, "I think it's hard to block. Do a slow fade. I'm not a fan of blocking unless it's that rude in extreme cases."
Cw112 added: "I see no point in blocking anyone. If you value friendship, you could have spoken to her and addressed her and given her the opportunity to change her behavior. But at the end of the day , you don't have to invest in someone you don't want to invest in."
news week could not verify the details of the case.
Are you and your friend stuck in an argument? Let us know at life@newsweek.com. We can ask experts for advice, and your story could be featured on Newsweek.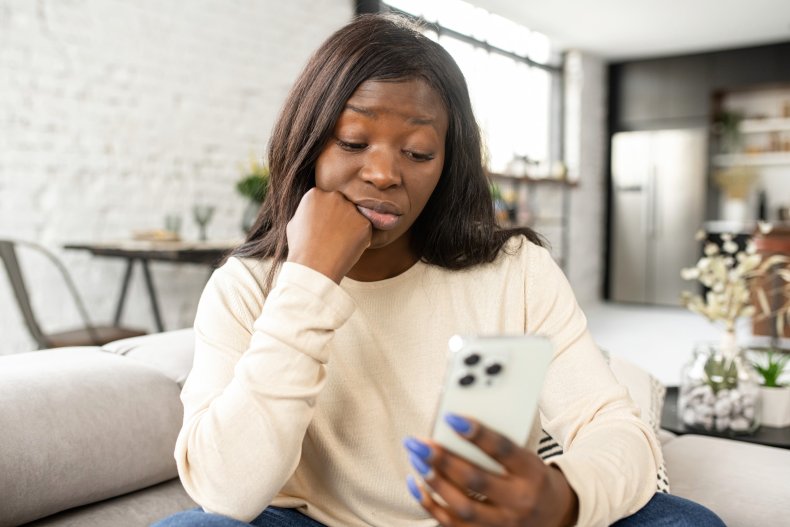 https://www.newsweek.com/friend-who-blocked-woman-life-after-fifteen-years-backed-drastic-plan-1752703 Friend who "locked" woman out of life after 15 years supported drastic plan