From Post Malone to Lady Gaga, it's been a rough week for touring artists
Over the past few days, several A-list music titans have faced various challenges on stage, one of which had to quit mid-set.
Rapper-singer Post Malone suffered a horrible accident in St. Louis last weekend after stepping into a large hole in the stage and falling face down. Although the rapper has since assured fans that "everything is fine" and that he will continue with his current tour, a visit to the hospital revealed he had injured a few ribs.
On Tuesday, Malone is pictured in a self-deprecating Instagram post holding a microphone with his right hand and tipping it off the ground with his left.
"FU Hole," reads the post's caption, along with an emoji of a hand giving the bird.
Other artists also had difficulties last weekend. Pop icon Lady Gaga, for example, posted a video on social media apologizing to fans for having to partially cancel the final show of her tour due to the weather.
The show in question took place in Miami on Saturday night, but the area was soon rocked by stormy weather. A visibly upset Gaga explains to fans in the video that lightning struck near where she was, so she had to stop mid-performance.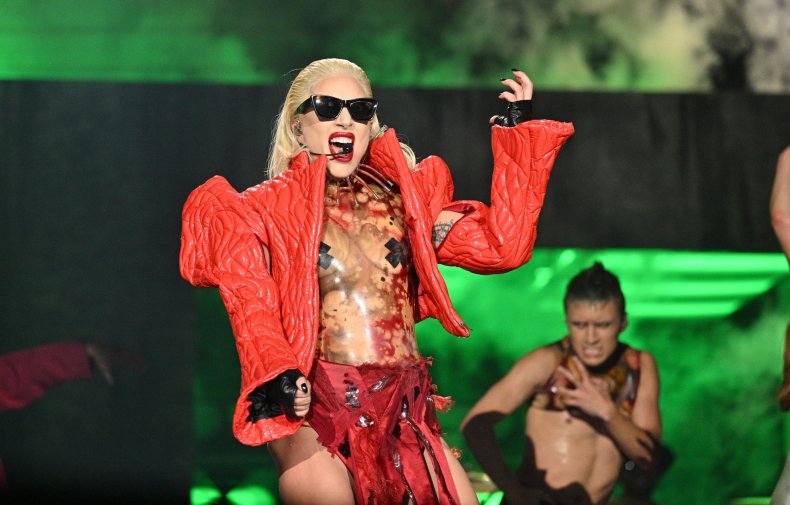 "Look, I know I've wanted to be that hardcore bad b**ch for a very long time, but what I really want is also to be responsible and loving, and I don't know what I would do if I did." something happened to someone in the audience or a member of my crew, my band, my dancers," she says in the video. "I'm sorry we couldn't do the epic performance of 'Rain On Me' in the rain, but what is worth more to me is life."
However, Malone wasn't the only one who fell. Another artist fell during a Saturday concert. A video has been circulating on social media showing country music legend Tim McGraw losing his footing during his performance at Boots in the Park festival in Arizona.
In the video, McGraw kneels near the edge of the stage with his back to the fans. He starts losing his balance after trying to get up and slowly falls backwards off the stage. But he recovers quickly and then turns to greet the participants.
One person took a video of the incident and posted it on TikTok, along with the caption, "When Tim McGraw's bun-hugging jeans are too tight to get up, he just falls down and greets the crowd…"
When asked for comment, a McGraw representative wrote to news week: "This is the very latest news. He lost his footing for a second. Nowhere near post-Malone status, he continued to sing and interact with the crowd. There is nothing to add."
news week has reached out to representatives from Post Malone and Lady Gaga for comment.
https://www.newsweek.com/post-malone-lady-gaga-rough-week-artists-tour-1745132 From Post Malone to Lady Gaga, it's been a rough week for touring artists