FTC proposes ban on non-compete clauses for workers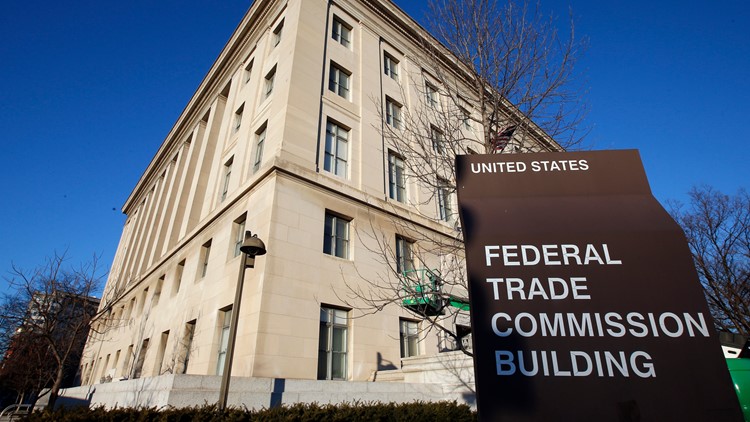 The proposed rule would prevent employers from imposing contractual clauses that prohibit their employees from moving to a competitor after they have left a company.
WASHINGTON — The Federal Trade Commission on Thursday proposed a rule that would prohibit U.S. employers from imposing non-compete obligations on workers, a sweeping measure that could make it easier for people to change jobs and increase competition for workers in a variety of industries deepen.
The proposed Rule would prevent employers from imposing contractual clauses that prohibit their employees from joining a competitor, typically for a period of time after they have left the company.
Supporters of the new rule argue that non-competition clauses contribute to wage stagnation because one of the most effective ways to achieve higher wages is to change companies. They argue that the clauses have become so commonplace that they have caught even low-wage workers.
Opponents argue that by facilitating employee retention, non-compete clauses have encouraged companies to encourage workers and invest in training, particularly in a tight labor market. The public has 60 days to comment on the rule before it goes into effect.
During a cabinet meeting, President Joe Biden called the FTC's action "a major step forward in banning non-compete clauses designed solely to lower people's wages."
"These agreements prevent millions of retail workers, construction workers and other workers from getting better jobs and better wages and benefits in the same field," Biden said.
The FTC has acted aggressively to curb corporate power Chair Lina Khana legal scholar and Washington outsider whose appointment by Biden signaled a tough antitrust stance.
The agency estimates the new rule could raise wages by nearly $300 billion a year and expand career opportunities for about 30 million Americans.
"Non-compete clauses prevent workers from freely changing jobs, deprive them of higher wages and better working conditions, and deprive companies of a talent pool they need to build and expand," Khan said in a prepared statement.
The FTC's proposal intervenes an already competitive job market, particularly in industries that suffered mass layoffs in the first year of the COVID-19 pandemic and have struggled to recall their workers ever since. Many workers remain sidelined, waiting for better pay, dealing with childcare or health issues, or opting for early retirement.
"There is a possibility that this is contributing to the 'great resignation' that everyone is talking about to some degree, but employers are simply losing one of the tools in their toolbox and there are other ways to retain top talent." , said Vanessa Matsis-McCready, Associate General Counsel and Director of Human Resources at Engage PEO, which provides HR services to small and medium-sized businesses. "You're going to see a lot of companies trying to retain top talent through raises or other perks."
Employers across the country are still hiring and layoffs are historically low, despite high-profile job cuts announcements from companies like software provider Salesforce, Facebook parent company Meta, and Amazon. The government is expected to announce on Friday that employers added a solid 200,000 jobs last month and that unemployment remained at 3.7%, the low of almost half a century.
A 2019 analysis by the liberal Economic Policy Institute estimated that 36 to 60 million workers could be subject to non-compete agreements, which the group says companies have increasingly adopted in recent years.
While such arrangements are most common among higher-paid workers, the study found that a significant number of low-wage workers were affected. The study found that more than a quarter of the surveyed establishments with an average wage of less than $13 an hour apply non-compete obligations to all of their workers.
On Wednesday, for example, the FTC acted against three companies for unlawfully imposing non-compete obligations on workers, including low-paid security guards, who could be fined $100,000 if they violate the agreement.
The EPI study found that many companies still impose non-compete obligations in several states that already prohibit or restrict them, including California, which has banned the practice for a century.
The proposed FTC rule would require companies to abolish existing non-compete grounds and actively notify workers that they are no longer in effect, as well as prohibit the imposition of new grounds.
The proposal is based on a preliminary finding that non-compete clauses eliminate competition in violation of Section 5 of the Federal Trade Commission Act. It would not generally apply to other types of employment restrictions, such as B. Non-Disclosure Agreements.
But Emily Dickens, chief of staff and director of public affairs for the Society for Human Resource Management, said the proposed FTC rule is too broad and could potentially hurt businesses that depend on it to thrive. She named very small, emerging industries in which crucial know-how could not be protected by non-disclosure agreements alone.
Dickens said SHRM, a group of more than 300,000 human resources professionals and executives around the world, will encourage its members to present specific situations that may warrant non-compete clauses during the FTC's comment period.
Although there are "jobs where non-competition doesn't make sense," Dickens said, "this kind of blanket prohibition will stifle innovation."
While non-compete advocates argue they help startups and small businesses retain talent, opponents say they hinder hiring at the same companies.
The Economic Innovation Group, a Washington-based public policy research group, welcomed the rule and urged Congress to pass legislation that would impose a similar ban with greater permanence.
"Limiting the use of non-competition clauses is a fundamentally good policy that will boost wages, improve labor mobility and encourage entrepreneurship and innovation across the economy," said John Lettieri, President and CEO of EIG.
Associated Press writers Chris Rugaber and Nancy Benac in Washington contributed to this report.
https://www.kvue.com/article/news/nation-world/ftc-proposes-rule-banning-employee-noncompete-clauses/507-398bdf6b-8370-4724-9aca-bd2543acf39e FTC proposes ban on non-compete clauses for workers