'Fuck the Supreme Court!' Glastonbury stars protest Roe ruling
The headline entertainers from this weekend's popular Glastonbury Festival took to the stage not only to bring the sounds of their music to the audience, but also to offer their opinions to the members of the US Supreme Court.
At the five-day festival in Glastonbury, England, pop singers and rappers vented their displeasure Roe v. calf tipped over on Friday.
Olivia Rodrigo is a 19-year-old American singer who dedicated her song "F*** You" to the Supreme Court. Rodrigo was joined by Lily Allen for her song.
"I am heartbroken by what happened in America yesterday," Rodrigo told her fans. "The Supreme Court decided to set aside Roe v. calf, a law guaranteeing a woman's right to a safe abortion and other basic human rights. I'm devastated and scared and so many women and so many girls are going to die because of it."
Rodrigo said the song's dedication isn't dedicated to the entire Supreme Court, but to the five justices "who showed us that at the end of the day, they really don't care about freedom."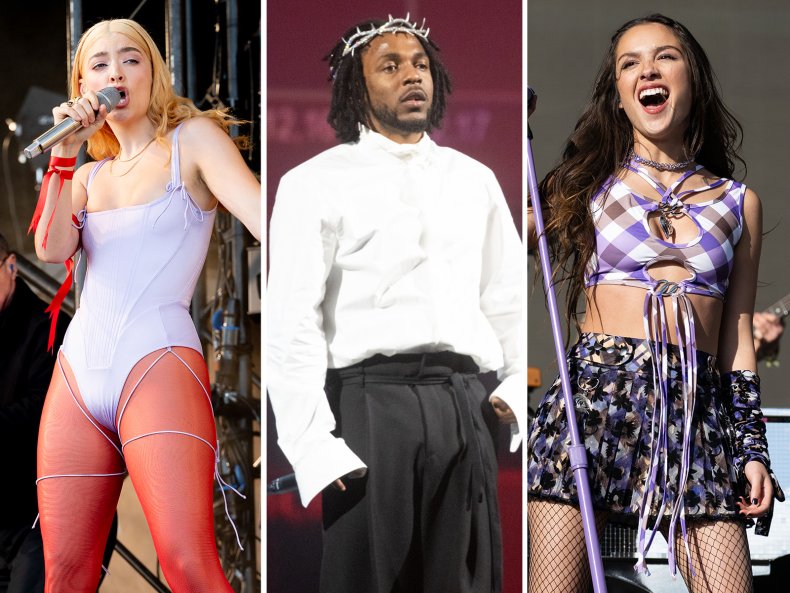 Lorde, a 25-year-old singer from New Zealand, told the Supreme Court what she could do with herself – and what women could do with her "strength" – as she took the stage on Sunday afternoon.
"Want to hear a secret girl? Your bodies were meant to be controlled and objectified before you were born. This horror is your birthright," Lorde told the crowd. "But here's another secret. You have strength. This wisdom is also your birthright. I ask you today to make the exercise of this wisdom your life's work, because everything depends on it. Screw the Supreme Court."
Lorde then got fellow Glastonbury artists Clairo and Arlo Parks to belt out "Stoned At The Nail Salon."
Billie Eilish, a 20-year-old American singer-songwriter, used her seat on the Pyramid Stage this weekend to say it was a "dark day for women" in her home country.
"Today is a really, really dark day for women in the United States," Eilish said. "I'm only going to say this because I can't bear to think about it any longer."
Eilish went on to dedicate her next song, "Your Power," to women. The song is about older men who abuse their power to influence others.
Here are the opening lines from that song:
Try not to abuse your power
I know we didn't choose to change
Maybe you don't want to lose your power
But having it is so strange
Then there was American rapper Kendrick Lamar, who was the final headliner on Sunday night in England. He began a chant: "They judge you, they judge Christ! Good luck for women's rights!" before singing his sell-out song "Savior".
The Supreme Court overturned the landmark 1973 decision on Friday morning Roe v. calfwhich now returns abortion rights to the states instead of being a federal law.
Since then, protests have taken place not just across the country but around the world.
https://www.newsweek.com/f-supreme-court-glastonbury-stars-protest-roe-overturning-1719301 'Fuck the Supreme Court!' Glastonbury stars protest Roe ruling