Funding the Ukrainian war also funds THESE 3 things in Ukraine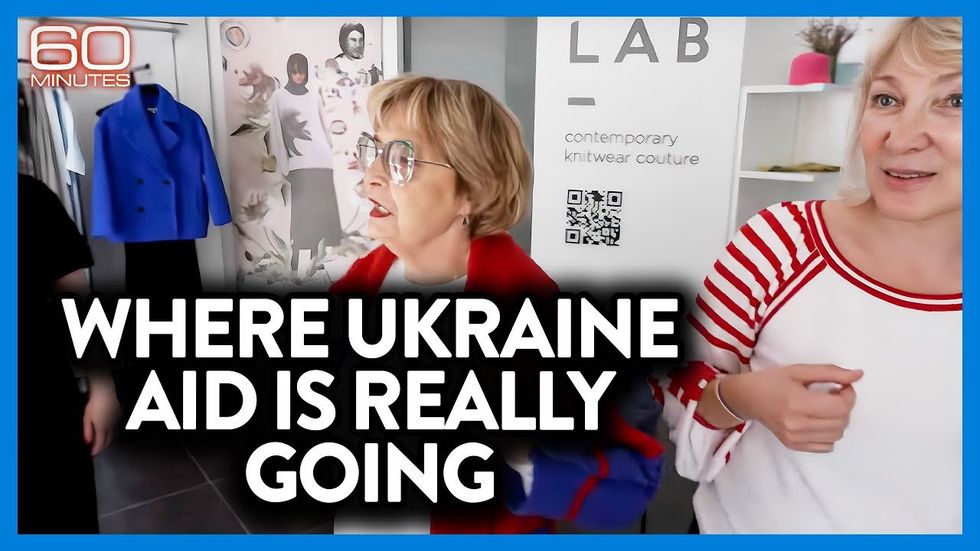 Everyone knows that the United States is financing the war in Ukraine, despite the massive debt and inflation it causes the American people.
Citizens and politicians continue to disagree about whether or not our funding should continue.
But most Americans probably don't realize that we don't just finance weapons in Ukraine. We are funding three other things.
Although this information has been hidden from the public for some time, it is finally being made available to the masses.
"60 Minutes" recently did a piece about what else the U.S. is funding in Ukraine, and let's just say it's sure to provoke some outrage.
Dave Rubin plays a clip from the "60 Minutes" exposé that shows where American tax dollars go.
"American taxpayers fund more than just guns. "We found that the U.S. government is purchasing seeds and fertilizers for Ukrainian farmers and covering the salaries of Ukraine's first responders – 57,000 in total," the report said.
"Russia's invasion has shrunk Ukraine's economy by about a third. "We were surprised that the US government subsidizes small businesses to keep the company afloat," the clip continues.
"If you have a small business here, we will shut you down and you can only go to big stores, but in Ukraine we finance your small business," scoffs Dave.
Once again, our government is putting the well-being of Americans at the bottom of its list of priorities.
Want more from Dave Rubin?
To enjoy more honest conversations, free expression, and big ideas with Dave Rubin, Subscribe to BlazeTV – the largest cross-platform network of voices who love America, defend the Constitution, and live the American dream.