Funds are pouring in for a 6-year-old boy badly burned in a horrific bullying attack: 'Mom, they set me on fire!'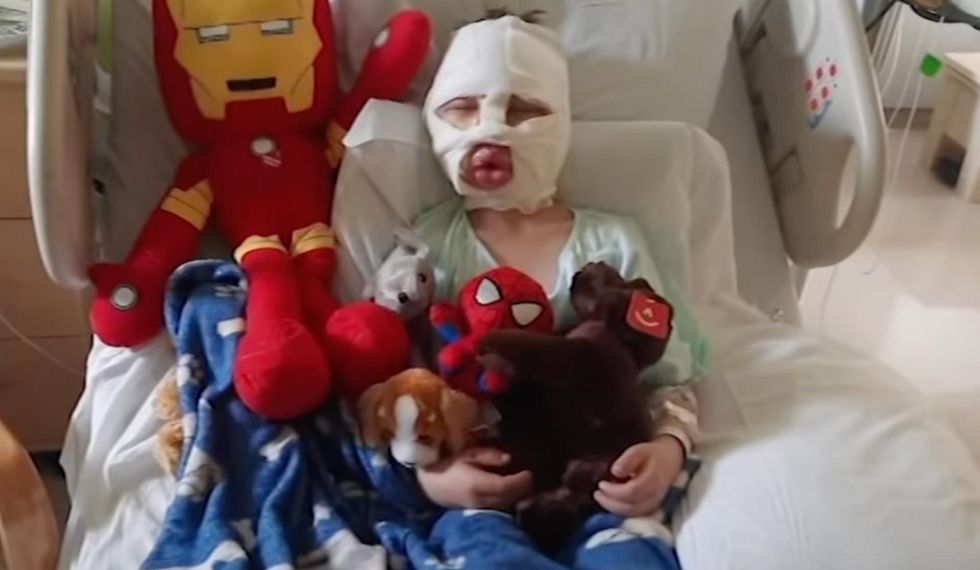 A 6-year-old Connecticut boy was hospitalized with second- and third-degree burns after a racquet reportedly doused a tennis ball with gasoline, set it on fire and threw it in his face.
A GoFundMe for the benefit of the child and his family has received more than $121,000 in donations at the time of this reporting.
what are the details
According to a Wednesday report by WNBC TV6-year-old Dominick Krankall was playing in his family's garden when a neighborhood kid called him to another part of the garden and around a corner.
Moments later, Dominick reportedly flew around the corner screaming, "Mommy, they set me on fire!"
Dominick's sister Kayla Deegan said the child – an unnamed 8-year-old – attacked Dominick without warning.
"He poured gasoline on a tennis ball, took a lighter, lit it and threw it right in my brother's face, then ran away from him and watched him burn," she told the broadcaster.
Dominick – who was left with horrific burns to his face and legs – was taken to a local hospital for treatment. Despite the child's serious injuries, hospital officials said the child is expected to recover.
The Bridgeport Office of Emergency Management and Homeland Security said up to four unattended children were seen playing with gasoline and setting burning objects on the day of the incident.
At the time of this reporting, no arrests have been announced and authorities are still investigating what led to the incident.
Deegan said her brother had previously messed with the bully in question.
"Two months ago, under the supervision of the bully's mother, he was pushed against a wall and fell to the ground," she said. "And again the mother refuses to admit her child did it… It's heartbreaking, it's disgusting to know that family." Nothing is done about it. It needs to be on display so everyone knows Dom's story and what he went through."
Dominick's mother, Maria Rua, hinted that her son is lucky to be alive.
"My son has been bullied by this kid for a year," Rua said WTNH TV. "That day, they deliberately threw a gasoline-soaked ball in my son's face, which they set on fire. They called his name to make him turn around."
She added, "They threw it at Dominick and left him out there alone to die."

'Mom, they set me on fire': CT 6-year-old burned in horrific bullying attack, says family News 4 now

www.youtube.com

https://www.theblaze.com/news/dominick-krankall-burned-bullying-attack Funds are pouring in for a 6-year-old boy badly burned in a horrific bullying attack: 'Mom, they set me on fire!'