Garland shocks Republican lawmakers with an answer to a simple question about the Hunter Biden investigation – then gets defensive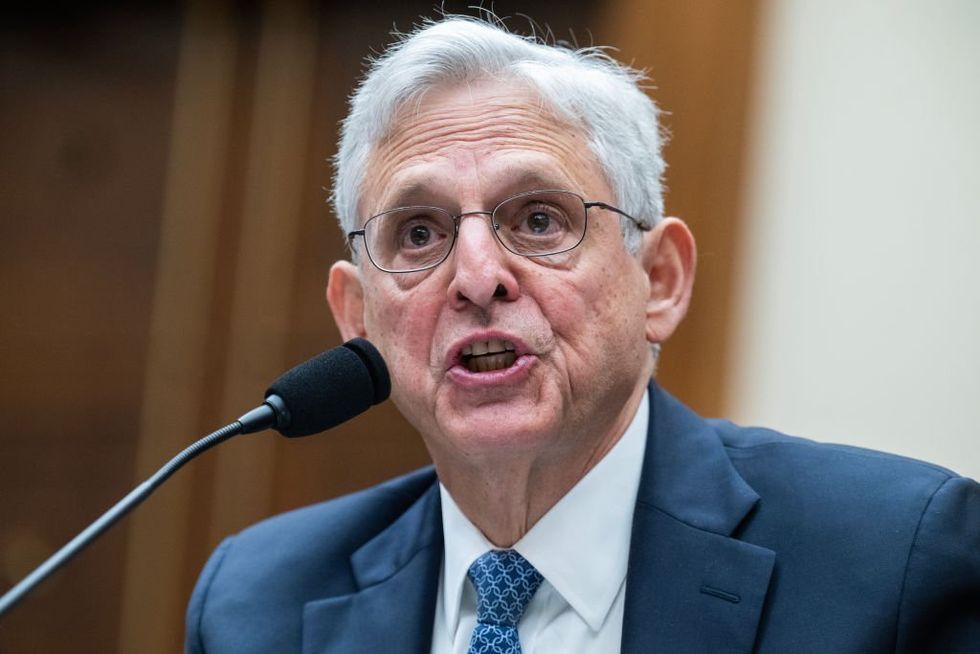 Attorney General Merrick Garland claimed Wednesday that he couldn't "remember" whether he discussed the Hunter Biden investigation with FBI leadership.
At an intense hearing before the House Judiciary Committee, Rep. Mike Johnson (R-La.) asked Garland whether he had contacted FBI headquarters about the investigation. The question is important because Garland has repeatedly promised not to interfere in the Hunter Biden investigation.
"Have you had personal contact with anyone at FBI headquarters regarding the Hunter Biden investigation?" Johnson asked.
After much back and forth, Garland finally replied, "I don't remember the answer to that question."
Garland's response—the vagueness of the wording and the claim that he supposedly couldn't remember such a significant detail—astonished Johnson.
"I'm sorry. I'm sorry. "You don't remember – you don't remember if you spoke to anyone at FBI headquarters about an investigation into the president's son?" Republican lawmakers followed suit.
"I don't think so," Garland replied.
garland, instead, repeated his previous claims: that he has informed Congress that he will not interfere in the investigation. However, he refused to say much about what he did. In fact, Garland became defensive when Johnson pressed him about conversations with special counsel David Weiss.
"My testimony today under oath says that I promised the Senate not to interfere with its investigation. "I have no intention of discussing internal Justice Department deliberations, whether I have had them or not," Garland said.
While Garland refused to provide substantive and clear answers to most of Johnson's questions, Garland opted for a definitive answer.
When asked whether the IRS whistleblowers were lying, Garland — without calling them liars — described their testimony under oath that political interference had hampered the Hunter Biden investigation as "an opinion."
Still, Garland appeared to back up her assertion that Weiss had no authority in any jurisdiction to charge Hunter with a crime.
Committee Chairman Jim Jordan (right) questioned Garland about allegations that other U.S. attorneys in Washington, D.C. and the Central District of California prevented Weiss from prosecuting Hunter within their jurisdiction. In response, Garland spoke from the heart – denying the claim and appearing to confirm it.
"No one had the authority to reject him," Garland claimed. "You could refuse to work with him."
"You can use any language you want – 'deny partnership' [the same as] refuses," Jordan replied.
Do you like Blaze News? Bypass the censorship, sign up for our newsletter and get stories like this delivered straight to your inbox. Login here!