Gather at Jack's Abby Mayfest
Beer

The Maibock Spring Festival offers live music, German food and even more sunny fun.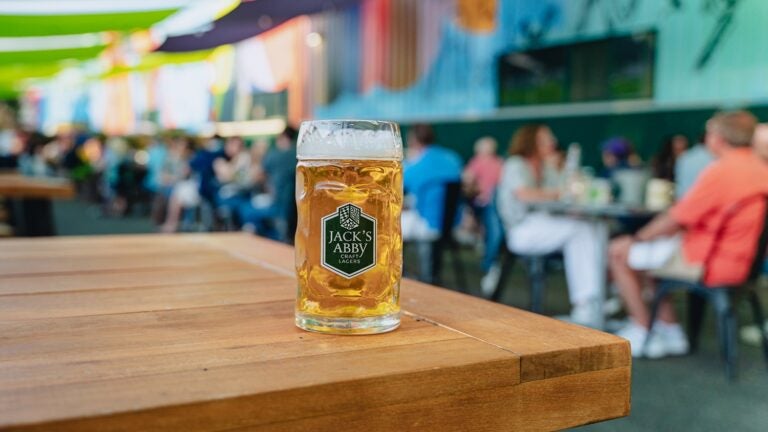 Oktoberfest only happens once a year, but German beer culture abounds with celebrated seasonal sips. Please welcome: Maibock! This annual brew is festive and floral, coinciding with the arrival of spring. It is traditionally celebrated – as befits all occasions – with delicious food, colorful flowers and decorations, music and dancing.
The German-inspired beer hall and garden in the Boston area hosts a Mayfest with all the trimmings every year. From Friday May 20th to Sunday May 22nd, the indoor/outdoor festival brings back the Keller Series: Maibock with ceremonial keg tapping, live music, German specialties and more fun throughout the weekend.
That means you have one more excuse to wear the lederhosen or dirndl you bought for Oktoberfest parties – in fact, the smartest attire might just be crowned Mayfest king and queen.
Mayfest is free to attend and reservations are accepted. There are also ticketed VIP experiences on Friday and Saturday nights, including buffet snacks on arrival, a private tour and tasting with brewery owner Jack Hendler, and a four-pack of Maibock from Jack's Abby Keller series to take home.
Need weekend plans?
The best events in town straight to your inbox
See other events
https://www.boston.com/things-to-do/beer/gather-round-at-jacks-abby-mayfest/ Gather at Jack's Abby Mayfest