Gay lawmaker's fiery transgender law speech has been viewed over 800,000 times
A video of Missouri State Assemblyman Ian Mackey confronting Assemblyman Chuck Basye over an amendment that would allow school districts to ban transgender student-athletes from youth sports has received over 800,000 views on Twitter and more than 935,000 views on TikTok .
Basye, who proposed the change, said, "This isn't about hate, this is about fairness." Springfield News leader.
in one viral video from the house, Mackey, who is openly gay, asked Basye to recall his comments from a year ago on the subject.
"Your brother wanted to tell you he's gay, didn't he?" asked Mackey. Basye said yes and that his brother thought the family would resent him.
"Why do you think he thought that?" asked Mackey. After a rebuttal from Basye, Mackey said, "Can I tell you that if I were your brother, I would have been afraid to tell you too?"
Increasingly, Mackey said, "I would have been afraid to tell you about things like that — because that's what you're focused on. This is the legislation you want to propose. That's what's taking up your time…. I was afraid people like you would grow up."
"I grew up in a school district that would vote for it tomorrow. And for 18 years I walked around with nice people like you who took me to ball games. Who told me how smart I am. Then who left? to the vote and voted for crap like that," he said.
"Thank god I made it," Mackey continued, "every day I think about the kids that are still around, who haven't made out, who haven't escaped this kind of bigotry. Gentlemen, I'm not afraid of you anymore. Because you will lose. You can win today, but you will lose.
The video has received around 830,000 views on Twitter and nearly 980,000 views on TikTok as of Friday night.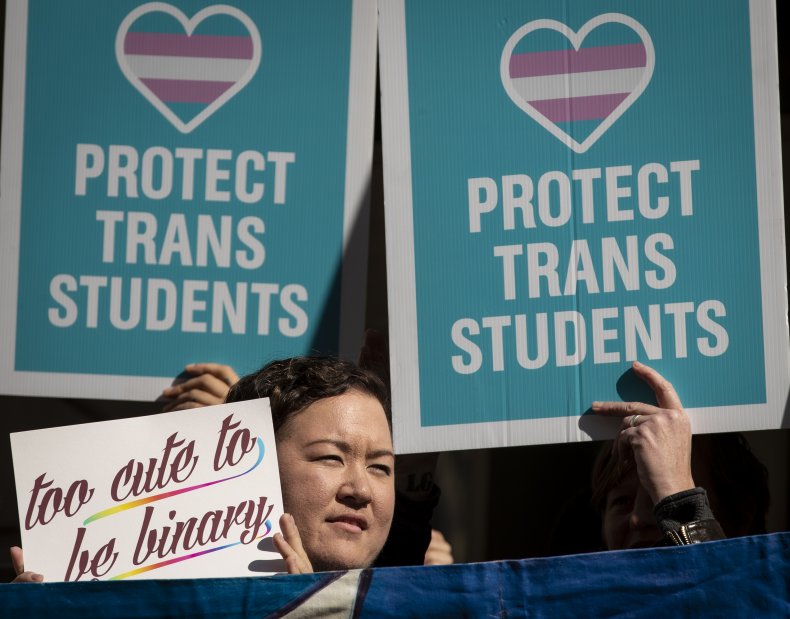 After nearly three hours of heated and emotional debate, the amendment that allows school districts to vote to remove transgender student-athletes from youth sports teams was passed by a vote of 89 to 40.
Basye sent up the following statement in response news week: "Rep. Mackey is a loudmouth crybaby. He fought on the floor of the Missouri House of Representatives. He is concerned about his re-election and his rhetoric during the debate has absolutely nothing to do with the amendment I offered to House Bill 2140. During the 3-hour debate, the Radical Democrats attacked my character and made many slanderous allegations!"
The statement continued, "It didn't phase me at all, I went home afterwards, enjoyed a delicious glass of Maker's 46 Bourbon, then lay down and slept like a baby!!"
Transgender teenagers have been fighting Missouri state laws regarding athletic teams for several months. On March 1, State Senator Mike Moon introduced a bill that states, "A sponsored interscholastic or intramural sports team or sport … shall be specifically designated as one of the following based on biological sex assigned at birth," mentioning males be , women's or mixed athletics.
In February 2020, Basye introduced a separate bill that would require Missouri public schools to notify parents when classroom materials, guest speakers, or displays mention sexual orientation or gender identity. According to the law, schools could be sued for violating the regulations.
After an earlier one news week Since 1988, Missouri lawmakers have reportedly attempted to introduce legislation that would protect the rights of LGBTQ people from discrimination in employment, housing, and public lodging, but it has yet to be passed.
news week reached out to Ian Mackey and Chuck Basye's office for comment.
https://www.newsweek.com/gay-lawmakers-fiery-speech-transgender-bill-viewed-over-800k-times-1698386 Gay lawmaker's fiery transgender law speech has been viewed over 800,000 times