Gay Man exposes the dark side of the LGBTQ community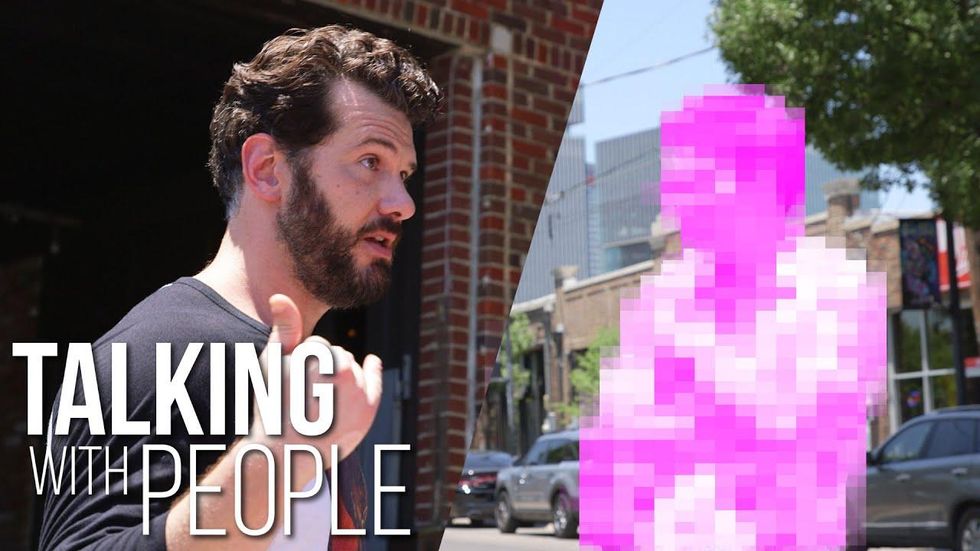 Steven Crowder took to the streets to ask the public if they're proud to live in America, noting that the overwhelming majority of those who aren't proud are suburban white women.
In this edition of "talk to people," Crowder spoke to a gay man who revealed his take on the dark side of the LGBTQ community. The man, who comes from an immigrant family, explained to Crowder that 15 years ago he was asked to take part in the PRIDE parade but turned away from taking the opportunity when he was asked to ride on a sexually charged float and in doing so had a sexually charged wearing a provocative outfit while throwing candy and stuffed animals at children.
The man said many in the gay community see the T in LGBT as embarrassing. Watch the clip to hear the full conversation.
Download the podcast here.
Want more from Steven Crowder?
To enjoy more of Steven's uncensored late night comedy that's really funny, join the mug club – the only place for all crowders uncensored and on demand.
https://www.theblaze.com/shows/louder-with-crowder/crowder-2658305416 Gay Man exposes the dark side of the LGBTQ community