Georgia Prosecutor Has 'What It Takes' to Indict Trump: Kirschner
A former federal prosecutor believes that the district attorney handling a particular case against former President Donald Trump "really does seem to have what it takes" to bring an indictment against him.
Glenn Kirschner is a former career litigator who served for multiple decades as a prosecutor for the US Army. In recent years, he has become a prominent legal analyst for NBC, MSNBC, and CNN, and in his own time on YouTube. He is also known for being outspoken in his criticism of Trump and for his analyzes of the many legal cases leveled against him.
On Friday, Kirschner released a new video to his YouTube channel, discussing the recent ruling against the Trump Organization in New York City, and the civil lawsuit brought against Trump and his children by New York Attorney General Letitia James. Both cases, he observed, are unlikely to bring the heaviest of consequences for Trump, as the Manhattan case stopped short of charging him and only focused on his company, while James' suit only involves money matters.
Near the end of his video, however, Kirschner said he believes Fani Willis, district attorney of Fulton County, Georgia, has what it takes to bring an indictment against Trump. The former president is under investigation in Fulton County over his attempts to pressure election officials in the state to "find" enough votes to overturn his loss in the 2020 presidential election.
"Of course, all eyes continue to be on Georgia, where District Attorney Fani Willis really does seem to have what it takes," Kirschner said. "And I mean that both on the evidentiary front, she seems to have what it takes to bring charges, and on the determination front, because she has been sawing the justice wood in front of her and it sure feels like she is preparing to indict Trump and company."
Trump infamously called Georgia Secretary of State Brad Raffensperger on January 2, 2021, four days before his loss to Joe Biden was to be certified in Washington, DC, and the Capitol riot, to insist that the official "find 11,780 votes," the number needed to overturn his defeat in the state. The following month, Willis launched a probe into the former president, looking to determine whether the call violated the state's election laws interference.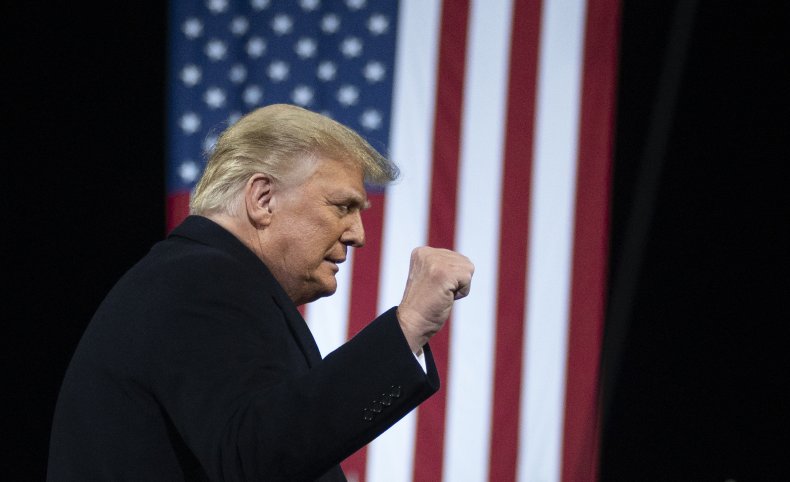 Alongside the New York and Georgia cases, Trump is also under investigation for allegedly mishandling top-secret government documents after his term ended, which resulted in an FBI search of his Florida residence at Mar-a-Lago. Trump has maintained his innocence, and said that he declassified the documents before leaving the White House.
In addition, criminal charges for his alleged hand in planning the January 6, 2021, Capitol riot have also been referred to the Department of Justice (DOJ). In a Truth Social post this past November, Trump wrote that he "did nothing wrong on Jan 6th."
Newsweek reached out to Trump's office for comment.
https://www.newsweek.com/georgia-prosecutor-has-what-it-takes-indict-trump-kirschner-1773816 Georgia Prosecutor Has 'What It Takes' to Indict Trump: Kirschner