Gibson's Bakery 'beats Goliath': Oberlin College finally strikes after losing outright libel lawsuit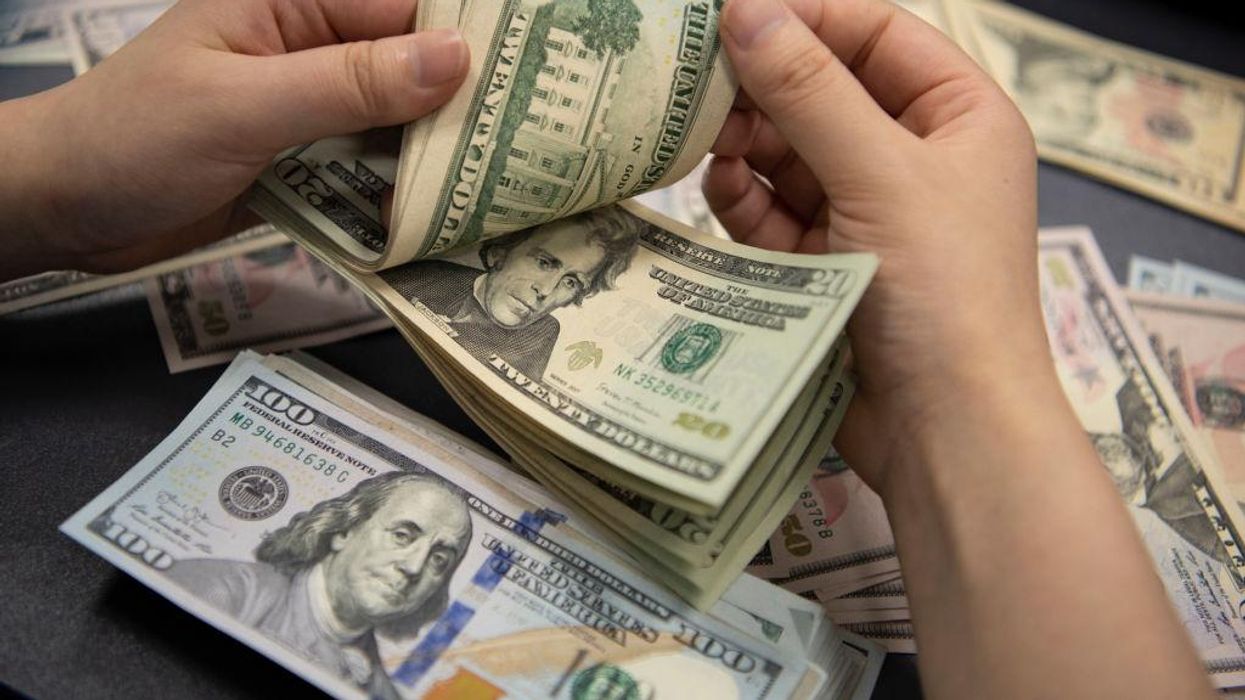 Oberlin College, a particularly woke up Institution, given on Thursday that it would pay the $36.59 million it owes Gibson's Bakery – the local body that had defamed the college and falsely accused it of racism.
repayment
After the Ohio Supreme Court ruled in August not to hear his appeal, the college resigned a September 8 release suggesting that it had "initiated payment in full". While admitting that the "magnitude of this judgment is significant," Oberlin suggested it would be able to "fulfill its legal obligation without repercussion." [its] academic and student experience."
The amount was decided by a protracted legal battle first started in 2017 by the bakery against Oberlin and former dean of studies and college vice president Meredith Raimondo.
In an opinion piece appeared in the New York Post last weekBakery owner Lorna Gibson remarked that she hasn't seen a penny from the school…which is worth a billion dollars.
Lorna also explained the main reason her family first filed a lawsuit. Her husband David's 89-year-old father, who dedicated his life to the 137-year-old family business, "did not want to die because he was wrongly branded a racist."
It was David, Lorna's husband, who would not live to see Oberlin pay the price for slandering her family. David died of cancer in 2019. However, he lived long enough to see the verdict in his bakery's favor – a verdict Oberlin would have tried to appeal.
The allegations by Oberlin students, leaders and staff, she wrote, are "deeply painful to our hearts."
how it started
In November 2016, a robbery rocked Gibson's Bakery. Allyn Gibson, the owner's son, is said to have been badly beaten while trying to arrest someone he saw stealing from the establishment. When officers arrived at the scene, they found Allyn lying on his back with several people hovering over him, punching and kicking.
The counter-narrative suggested that Allyn had attacked a black male student who was stealing from the bakery, prompting two female students to intervene.
Three Oberlin students – Jonathan Aladin, Endia Lawrence and Cecelia Whettstone – were subsequently arrested. The indictment was handed over out were robbery, simple assault and attempted petty theft. Their arrests sparked a riot.
Hundreds of students and teachers gathered outside Gibson's Bakery the next day and for several more days in a row. denounce the bakery as racist and its owners as "white supremacists". Among the protesters were the dean of studies and other employees of Oberlin.
flyers, allegedly created by at least one college employee were circulated calling for a boycott of the bakery, alleging it had a "LONG STATEMENT OF LAWN PROFILING and DISCRIMINATION."
The trio involved in the robbery eventually pleaded guilty to misdemeanor charges including aggravated trespassing and attempted theft. According to APin their settlement, the three declared that their actions were wrong and that the store was not racist.
Notwithstanding these clarifying statements and admissions of guilt, Oberlin College members and the student body insisted that Gibson's Bakery and those who worked there were racist and susceptible to economic destruction.
The lawsuit
The company's reputation wasn't the only thing attacked by the college. His financial well-being was also jeopardized. In addition to social pressure not to patronize the company, Oberlin canceled all of the bakery's standing orders.
David Gibson reportedly met with the school's president, but the college remained steadfast in its refusal to retract allegations made by its board at the bakery's expense.
As a result, Gibson's Bakery filed a civil lawsuit against Oberlin and Raimondo for defamation, defamation, interference with business relationships, and interference with contracts.
The Gibsons suggested that Oberlin College leaders were major proponents of the defamatory economic boycott; that they had gone so far as to give credit to students who would skip class to protest the bakery.
After filing the lawsuit, Oberlin claims The "accusations are untrue" and announced that it would end all business dealings with the bakery "until such time as a mutually productive relationship can be restored".
victory delayed
In June 2019, The jury awarded Gibson's Bakery $11 million against Oberlin. Meredith Raimondo was found liable for defamation and damaging business relations but was spared a fine as the college would be responsible for paying any amounts awarded to her.
The jury later awarded the bakery $44 million in damages, which has been reduced due to government restrictions. However, the reduced price would include money to reimburse the Bakery's legal fees.
In October 2019, Oberlin attempted to appeal to the Ohio Ninth District Court, but that appeal was dismissed on April 1, 2022. Oberlin still had to pay the bakery $31 million.
Again Oberlin looked for a way out. In May 2022, the college went to the Ohio Supreme Court to appeal the multimillion-dollar judgment, but it was denied in August 2022.
The victory
Gibson family attorney Lee E. Plakas claims "Truth matters… David, backed by a principled community, can still beat Goliath."
Lorna specified On September 1, when Oberlin finally paid, "I wouldn't buy a house or go on vacation or leave Ohio. I would replace the compressors for the refrigerators and replace the fryers and proofers that we use for our dough…. I would hire again and ramp up production." Ultimately, she would hold her ground and continue the work her late husband, son, and family had wanted to do for over a century.
Republican Rep. Jim Jordan (Ohio) celebrated the Gibsons' win on Twitter.
\u201cGo woke up. Go bankrupt. \n\nBig win for Gibson\u2019s Bakery, the rule of law and the TRUTH. \n\n

— Rep. Jim Jordan (@Rep. Jim Jordan)
1662727746
Oberlin College, whose budget will soon be about $37 million lighter, said it hopes "that the end of the litigation will bring healing to our entire community."
https://www.theblaze.com/tag/oberlin-college-finally-has-to-pony-up-to-gibsons-bakery Gibson's Bakery 'beats Goliath': Oberlin College finally strikes after losing outright libel lawsuit