Glenn Beck: THAT is what is deeply wrong in America, and it's not guns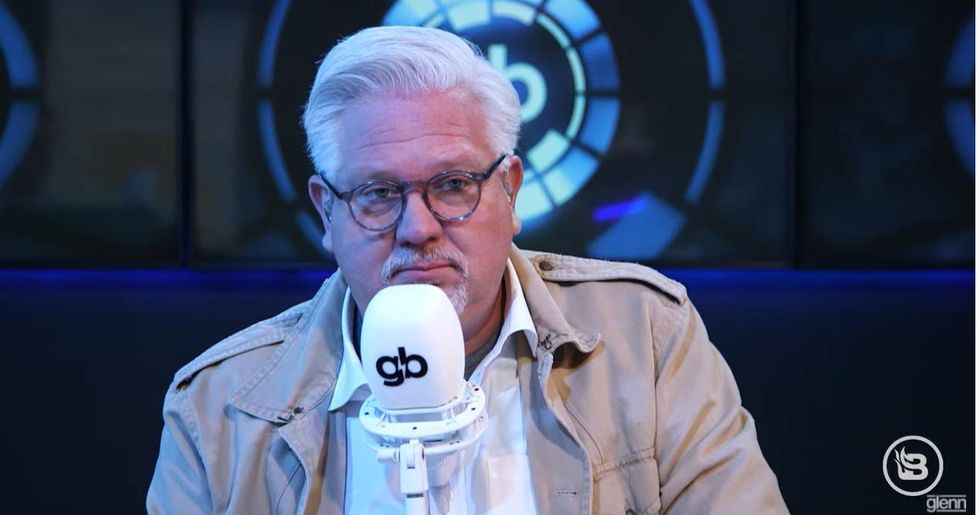 Speaking on Wednesday's radio show about the incredibly tragic mass shooting in Uvalde, Texas, Glenn Beck said it was time to stop politics on both sides and focus on healing a nation tearing itself apart.
"It pains me to think of all the political garbage that's happened in the last 12 hours," Glenn began. "I believe we are on the verge of losing our nation and the reason we are going to lose our nation is the same reason a kid went to an elementary school and shot people. It's not the guns… it's our society."
Glenn called the tragedies plaguing our nation" — children who shoot children, commit suicide, die from fentanyl, join gangs, and suffer from depression and loneliness — are symptoms of a larger illness.
"Where is the value of human life? The hate pouring down our throats, the class divisions, the racism – make no mistake, it's on purpose," he said. "The best way to destroy a nation is to cut it apart. … Where is the ethics in our society? What is ethics? It's your truth versus my truth. There is no absolute truth. And in a world where there's no truth, who becomes God? Well it depends on which group you are in I guess.
Glenn said America's underlying problem is "a rotting in our souls," and until we "live in a nation that's willing to even acknowledge that there is something bigger than self and it has nothing to do with government, we will never fix this problem."
"Let's not do this about Democrats and Republicans. Let's just do this about what the hell is going on because everything is falling apart in our society," he said. "And until you're ready to have this conversation, the rest is bullshit."
Watch the video clip below to hear more from Glenn:
Can't watch? Download the podcast here or listen to the following episode highlights:
Want more from Glenn Beck?
To enjoy more of Glenn's masterful storytelling, thought-provoking analysis, and uncanny ability to make sense of chaos, Subscribe to BlazeTV – the largest cross-platform network of voices who love America, defend the Constitution and live the American dream.
https://www.theblaze.com/shows/the-glenn-beck-program/glenn-beck-uvalde-massacre Glenn Beck: THAT is what is deeply wrong in America, and it's not guns