Go whale (beer) watching with Finback in Rhode Island
Beer

The New York Brewery's first-ever festival brings rare treats to New England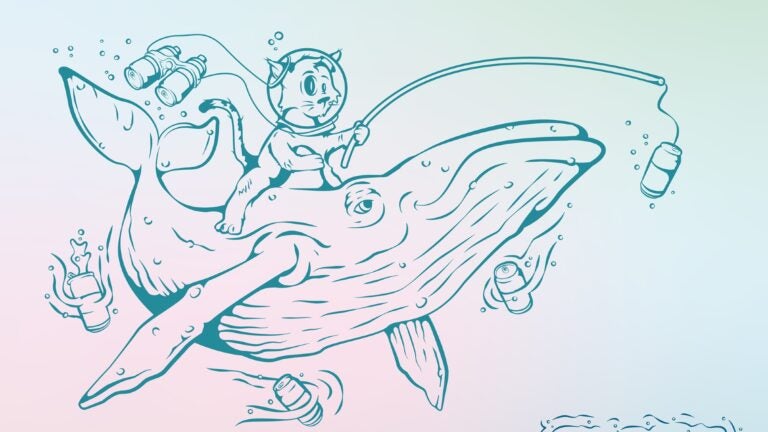 To craft beer fans with FOMO, a "whale" is a beer release that is extremely limited in availability – and therefore incredibly desirable. Remember the rush when you spotted a right whale's tail sticking out of the water during that middle school field trip? For some people, craft beers are whales more exciting than that.
And Finback Brewery brings some of those beers to New England. Whale Watching, the New York Brewery's first-ever beer festival, will be held on Saturday, May 21 in Pawtucket, Rhode Island at an outdoor location along the Blackstone River. Featuring more than 50 acclaimed brewers from across the country, many will be first-time brewers in Rhode Island, including Other Half Brewing of Brooklyn, New York, Great Notion Brewing of Portland, Oregon, and Burial Beer Co. of Asheville. North Carolina. There will also be timed tastings – "whale sightings" – of super exclusive beers on tap throughout the day.
Expect people involved in the beer making process to be the people pouring your flavor. Another celebrity from the craft beer world, DJ Chris Maestro of New York beer and vinyl bar Bierwax, will set the mood; and local vendors like PVDonuts and Ming's Asian Street Food offer snacks and more for purchase.
Tickets are $80 or $20 for non-drinkers.
Need weekend plans?
The best events in town straight to your inbox
See other events
https://www.boston.com/things-to-do/beer/go-beer-whale-watching-with-finback-in-rhode-island/ Go whale (beer) watching with Finback in Rhode Island