Goals of Tyranny: How to Survive as an Enemy of the State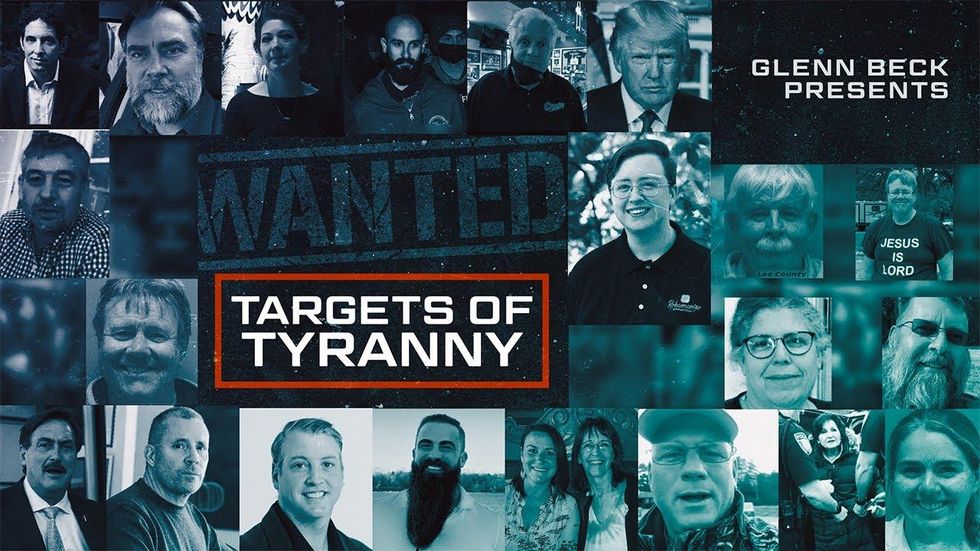 Glenn Beck warned that one day you will wake up and not recognize your country. You're already there?
Governments at all levels have been armed against Americans. The FBI shows up in full tactical gear in the homes of pro-lifers, scaring little kids and grannies for the "crime" of peacefully protesting abortion. The ATF surprises legal gun owners on their doorstep and demands to see their firearms. State governments are attempting to introduce laws that would allow the sexual mutilation of children without parental consent.
When we are confused about what government can and cannot do, we become deaf to tyranny and take it by the chin, as we did with the COVID-19 mandates. And when the state comes knocking, we don't know how to deal with it because we haven't lived in a country like this since 1791. Glenn warns that we are on the same path as every empire that has collapsed.
In today's special presentation, Glenn shares the stories of real-life Americans who have experienced government tyranny firsthand:
A gun shop owner encountered a spooky inspection by the ATF.
A father fighting for the right to see his twins after speaking out against his 3-year-old son having a sex change operation.
A woman whose bank accounts were confiscated for almost $1 million, although she and her husband have never been charged with a crime.
A couple whose home was searched by the FBI on a case of mistaken identity.
An FBI agent-turned-whistleblower after growing fed up with the abuses he saw in the January 6th raids.
But tyrants can only exist when the people they try to subdue forget that there are basic rights granted not by the state but by a higher power. And we have the blueprint to stop the tyranny. The founders gave us the tools – we just need to know how to use them. So how do peaceful Americans resist tyranny disguised as "law"? Glenn and a panel of legal experts, including Sen. Mike Lee, arm you with the answers so you'll know what to do when the government next knocks on YOUR door.
This may be the most important special we've ever aired on BlazeTV. To see the FULL special, you will a BlazeTV subscriber today. Proceed to BlazeTV and use code STANDUP at checkout to save $30.
https://www.theblaze.com/shows/glenn-tv/glenn-tv-targets-of-tyranny Goals of Tyranny: How to Survive as an Enemy of the State